For more than 100 years, the United States has protected and enhanced its farms, forests and waters. Federal and state commitments to conservation and environmental sustainability date back to the late 1890s.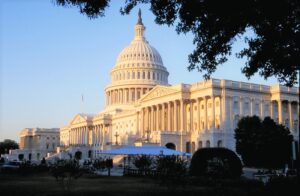 Supported by more than a century of environmental sustainability regulation, the U.S. shows that it shares the world's values through innovation, improvement, and a legacy of commitment to global sustainability.
For example, in the early 1900s President Theodore Roosevelt created the U.S. Forest Service, which established 51 federal bird reservations, four national game reserves, 150 national forests, and five national parks. And the National Park Service was created, covering 401 national parks, and protecting 400 endangered species.
Eight-five years ago, a major conservation program was established in 1935 — the Soil Conservation Service. In the 1940s, the Federal Water Pollution Control Act was created to conserve and protect interstate waters. In the 1950s, the U.S. Congress passed the first federal legislation addressing air pollution — the Air Pollution Control Act. Sustainability initiatives in the 1960s included the National Wilderness Preservation System and the Solid Waste Disposal Act.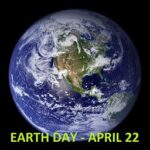 The U.S. Environmental Protection Agency implemented numerous standards and regulations related to conservation and environmental sustainability in the 1970s. And on April 22, 190 the first Earth Day was launched and more than 20 million Americans celebrated through marches and festivities. By 2020, hundreds of millions of people across 180 countries celebrated Earth Day.
In the 1980s, farmers began to voluntarily enroll in the Conservation Reserve Program, which provided financial incentives for environmental protection. In the 1990s, the Wetlands Reserve Program restored and protected 405,000 hectares of wetlands and uplands, and the Sustainable Fisheries Act was expanded.
Milestones in the 2000s: the U.S. Forest Service has set aside 23.5 million hectares of wilderness to remain undeveloped for future generations, and the EPA has established standards for the use of renewable biofuels. Also, since 2000, USDA's Agricultural Marketing Service has promulgated standards for organic foods in response to a mandate from Congress.
These laws and regulations advance the environmental sustainability of America's agricultural and forest systems in a variety of ways and address agriculture's impact on the environment and related topics such as worker safety, biodiversity, and the safety of genetically modified crops.
For more information, please visit U.S. Sustainability Policy & Laws.