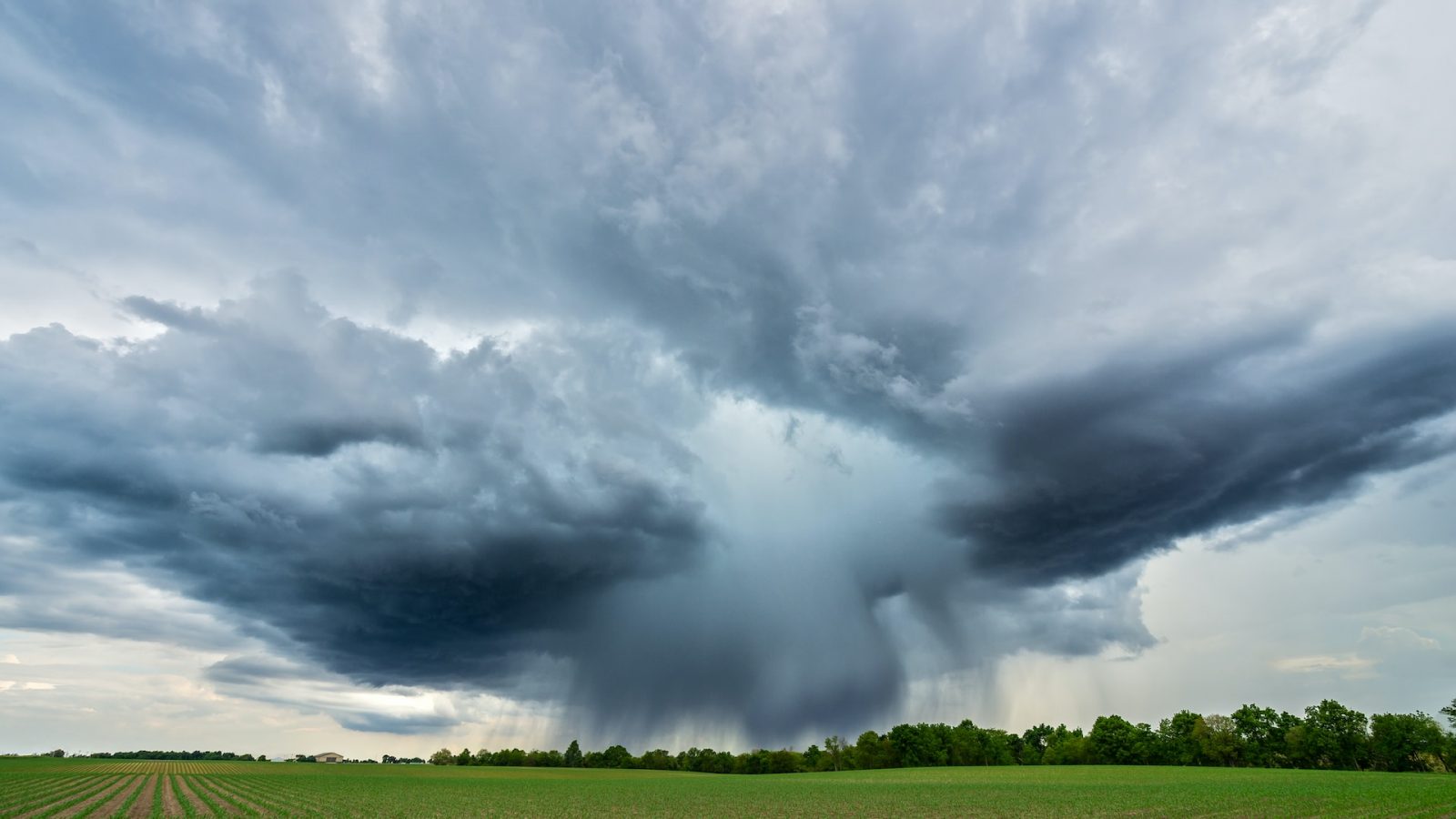 By 2040, 80% of rainfed croplands in the United States could be at risk from rising temperatures and shifting rainfall patterns due to climate change. Those are the findings of an American Farmland Trust (AFT) report that examines the feasibility of current varieties and production practices for corn, wheat, and apples by 2040 and calls for urgent intervention to limit warming and increase agriculture's resilience.
According to AFT President and CEO John Piotti, if nature can't deliver the water and temperatures crops need at the right times in the growing season due to rising greenhouse gas emissions, "crop production will suffer, the business of agriculture will be challenged, and the shortages we experienced in the pandemic may become endemic."
Farmers are already experiencing the negative impacts of extreme weather, says the report – but they have a unique opportunity to limit global warming. "While all sectors have a role to play in solving the climate crisis, agriculture is a sector that can play a critical dual role by reducing its own GHG emissions and by drawing existing carbon dioxide (CO2) out of the atmosphere to slow climate change."
To protect crops from climate change, the American Farmland Trust advocates several measures:
Farmers should build soil health as the first line of defense, which might include planting cover crops or reducing or eliminating tillage
Corn growers should consider using precision nitrogen management and diversifying crop rotations by adding a small grain or hay
Apple growers should turn to drip irrigation during dry spells and eliminate overhead irrigation to conserve water. Developing new cultivars that are more productive under lower chill conditions is also recommended but will require investments in research
While wheat has a low water requirement, AFT says wheat growers can reduce the impact of water shortages by shifting the growing season by sowing earlier or later (if fields are not too wet) or by using early-ripening cultivars.
David Green, Executive Director of the U.S. Sustainability Alliance said, "The American Farmland Trust report highlights the need for farmers and ranchers in the United States to future-proof their operations. The good news is that many already use sustainable practices, from no-till cultivation to cover crops, to improve soil health and build resilience. By their very nature, farmers work hard to protect their land and conserve natural resources. And they will continue to adapt and implement new practices, technologies, and systems that show results, further benefitting the environment they and their families live and work in."