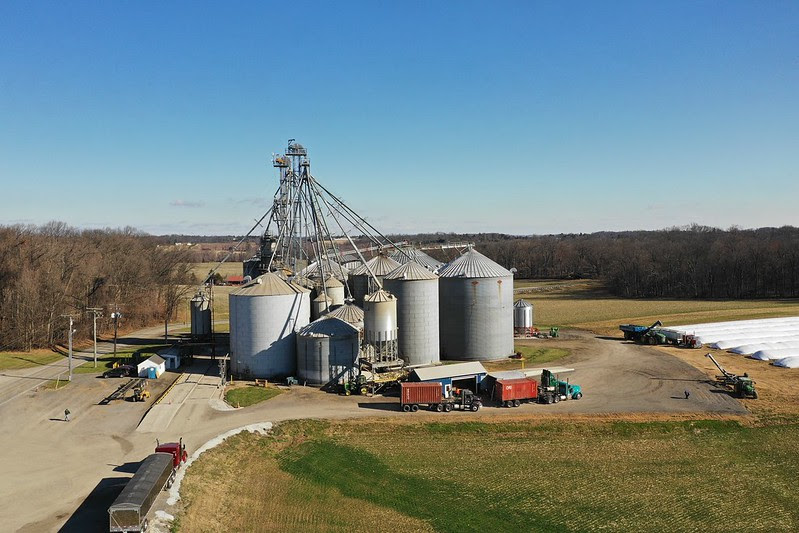 U.S. Secretary of Agriculture Tom Vilsack and European Union Agriculture Commissioner Janusz Wojciechowski recently visited Lippy Brothers, a family-owned and operated grain and vegetable farm in Hampstead, Maryland. The aim: to show the Commissioner the reality of U.S. agriculture's commitment to sustainable production.
Lippy Brothers Farms is a fourth-generation operation founded in 1965. They grow soybeans, corn, wheat and green beans, as well as straw and hay, on over 3,000 hectares of land and use a variety of conservation, nutrient management, and precision agriculture practices to preserve and improve soil, water, and air quality and wildlife habitat. The farm was among the first in the area to implement no-till cultivation, has installed grass waterways through the USDA Water Quality Cost Share Program, and signs up for the Maryland Cover Crop program every year. In 2001, Lippy Brothers enrolled in the USDA Conservation Reserve Enhancement Program, which took some of the farm's less profitable land out of production and used it as natural buffers to protect streams from chemical runoff from pesticide application.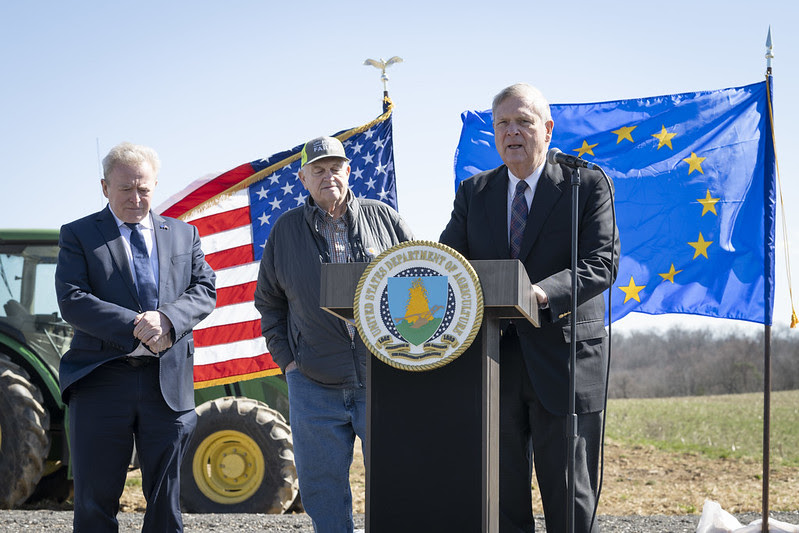 In addition to row crops, Lippy Brothers has a poultry facility and an export operation, which serves as a driver for economic growth and global market access for producers in the region. The family got into the soybean export business 14 years ago when they and their fellow producers needed an outlet to sell their crop after the Port of Baltimore closed its soy loading facility. In 2022, they shipped over 3 million bushels of soybeans and they continue to grow.