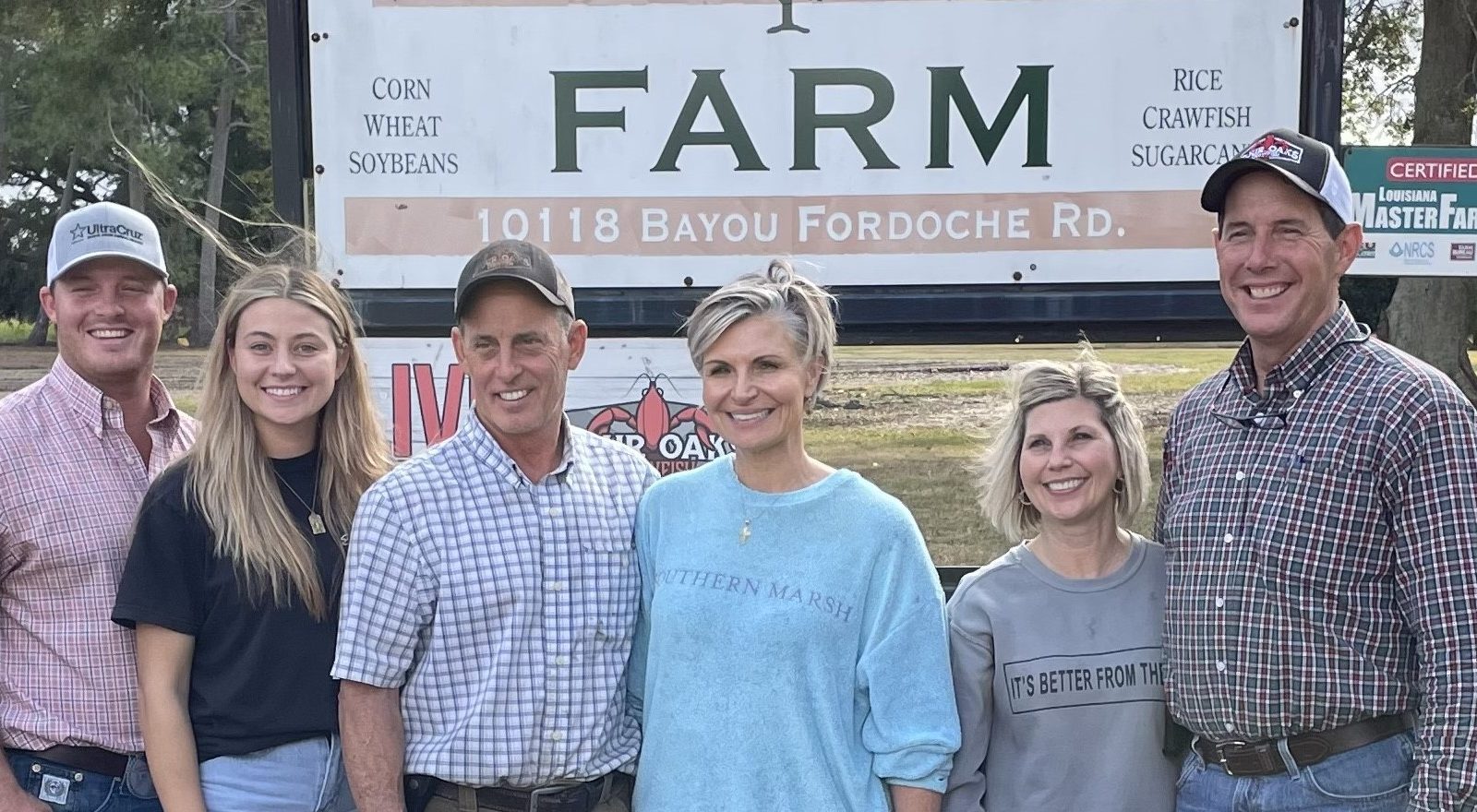 Four Oaks Farm in Morganza, Louisiana, is more than a working farm. Since the start of the year, it has also been opening its doors to tourists on Mississippi River cruises to show consumers where their food comes from.
Run by the Frey family, the 3,200-hectare operation produces a diverse range of crops – from soybeans, rice, and sugarcane to cattle, hay, and crawfish – and there is always something to see and experience. As co-owner Marty Frey explains, it is a 365-day-a-year business. As soon as they harvest one crop, they start planting the next one, and the cows are all year-round.
Visitors to Four Oaks meet the family, tour the fields and the ponds, and inevitability end up tasting some of the products, with the crawfish boils proving particularly popular.
What people might not realize, however, are the efforts that go on behind the scenes to grow crops and produce food as sustainably as possible. The soil plays a vital part in this, explains Harold Lambert, an independent crop consultant who has worked with the Freys for many years. Four Oaks is blessed with natural fertility thanks to alluvial soils deposited by the Mississippi River but they still give Mother Nature a helping hand by grading or precision leveling the soil, which is almost flat.
"The grading and proper management of the soil enhance its drainage ability," Harold says, and this, in turn, enhances yields.
"It also conserves soil because we can slow down the movement of water. That's the key to managing the soil here."
Co-owner Marty Frey reiterates the importance of the soil to Four Oaks' success, "We have constantly evolved and are always trying to use the best practices available to us to save our topsoil. It's in our best interest. Harold talked about how fertile it is. And, of course, we want to save every grain we can because it's what we make our living with."
He adds that the other benefit of grading relates to productivity.
"You can use every bit of that soil by putting it in production, whereas, before, you had a bunch of drain ditches going into these main waterways. All that gets put into production, and you get to use 100% of that acreage. Very important."
Stay tuned for USSA's interview with Four Oaks Farm, coming soon on the USSA podcast.
In the meantime, find out more by visiting: About Us – Four Oaks Farm (fouroaksfarms.com)