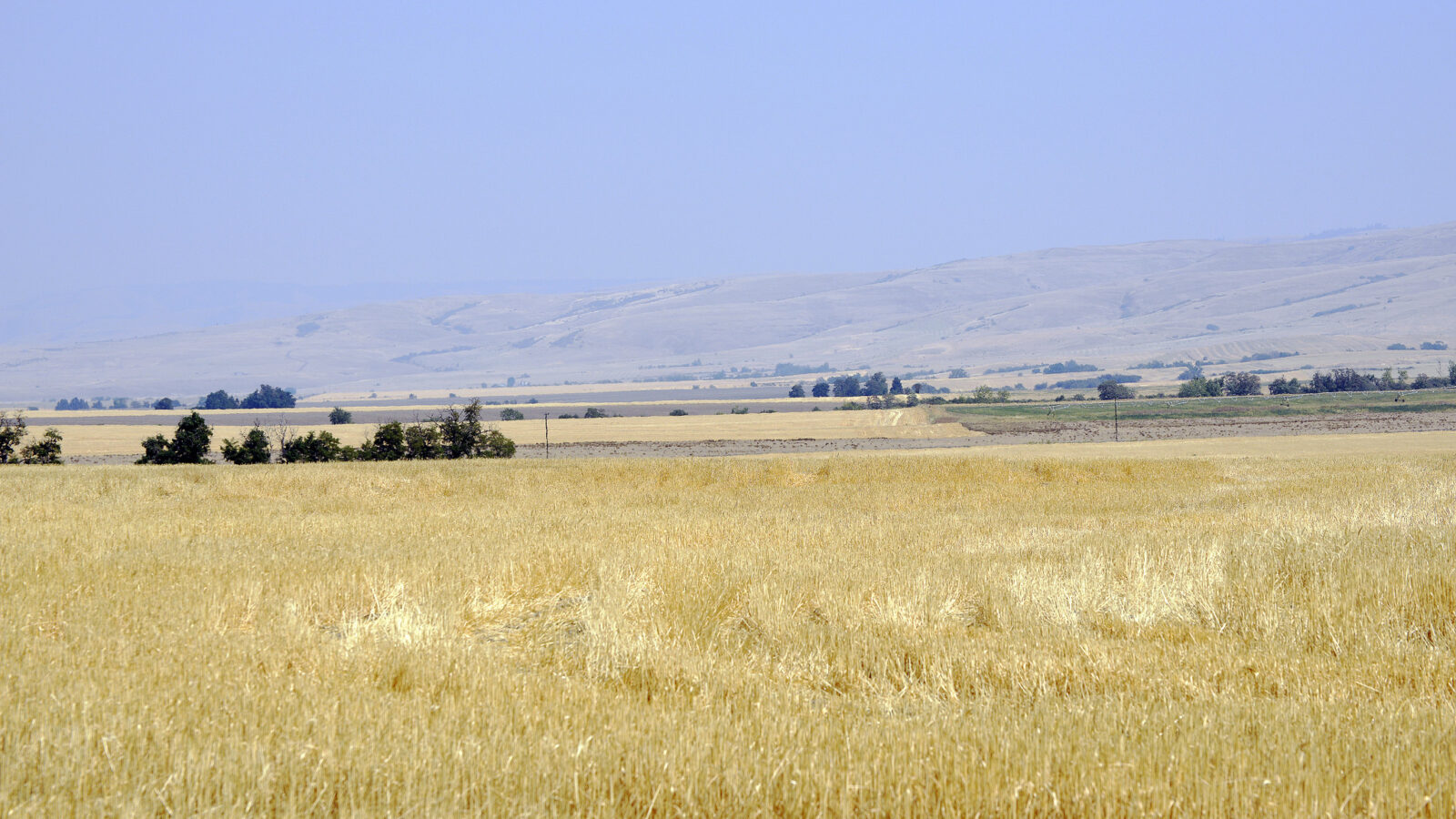 Kevin Hudson, a Field to Market: The Alliance for Sustainable Agriculture spotlight honoree, is a Tribal Farm Manager for the Confederated Tribes of the Umatilla Indian Reservation (CTUIR) in Pendleton, Oregon.
He's a farmer by trade rather than ancestry, but conserving the land and leaving it in better shape for the next generation is no less important to him. We spoke to Kevin about the benefits of no-till crop production on dry, non-irrigated land and how sustainability is a prerequisite to making a profit.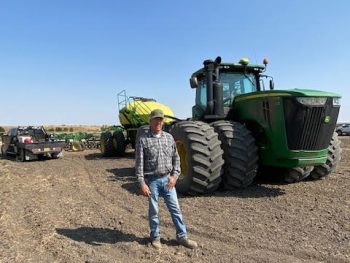 Can you tell us about your background, Kevin? How did you get into farming?
Unlike most American farmers, I didn't grow up on a family farm. My interest in agriculture developed because my father was in the fertilizer business. He was friends with a lot of farmers, and at around the age of 12, I started working on some of their farms. I was driving a tractor by the time I was 13! I followed my father into the chemicals industry, but then an opportunity came up with the tribal farm enterprise where I've worked for the past 24 years.
Tell me more about the tribal farm enterprise.
The tribal farm enterprise was created in 1965 when the CTUIR leaders gave some of the tribal members an area of land to manage as an income stream. Over the years they were able to accumulate more land which they leased out to area farmers and took a percentage of the crop revenue.
I came on board in 1998 when they decided to transition from leasing out the land to becoming a full-functioning farm.
And what did they hire you to do?
Initially, my role was to create the right set-up. The enterprise didn't own any equipment so my first task was to invest in the tools needed to run a successful farming operation. And as tribal land that was leased out came up for renewal, we started farming it ourselves – as the tribal enterprise.
Can you tell me more about the farm? How large is it and what do you grow?
The farm is around 13,000 acres in total (almost 5,300 hectares) and we're a summer fallow operation, which means we grow crops every other year. We have about 9,000 acres (3,600 hectares) of land where we actually grow crops.
This year, we harvested approx. 4,400 acres (1,800 hectares) of winter wheat. I also grew a spring crop so harvested 330 acres (140 hectares) of mustard seed. Our other crops include garbanzo beans (chickpeas), and a small piece of the land we rent out grows fresh green peas.
Other than crops, we have over 4,000 acres (1,600 hectares) under the USDA CRP (Conservation Reserve Program). This is marginal land where we plant grass to encourage wildlife and improve biodiversity.
And what are you doing in terms of conservation – and why is it so important?
The land we farm is dry, we don't have any irrigation, so we always aim to maximize its productive potential. That means taking good care of it and maintaining water quality.
Traditionally, the farmers in this area have plowed the soil. However, we moved to no-till 18 years ago, which is probably one of the biggest and best conservation and management tools to come along for farmers around here in the past 25 years. Because we are able to leave old crop and other vegetation residues on the ground, which provides cover for the soil, no-till helps stop wind erosion. We hardly ever see big dust storms now. No-till farming also helps prevent water erosion of the soil. We don't get very much rain – it tends to be timely and fall mainly in the winter – but you can get a downpour, and when pounding rain hits the ground it can cause erosion.
Also, our land is on a slope and we have a lot of terraces in our fields. These diversion dykes were created in the 70s and 80s to stop water from rushing down the hill. They used to be full every spring, we'd even find ducks in them! We don't see that anymore – which is also down to no-till.
Are there any other conservation practices you're using?
I'm starting to use cover crops more and more. Last year, I planted around 650 acres (265 hectares) of cover crops right after we harvested our wheat and it was a success. We had rainfall in September, which we don't always get, so the crop grew well and I can see how it has benefitted the soil. It's something I plan to do again this year.
So, what happens if you don't have sufficient rainfall?
If the rain doesn't come our crops suffer. Last year we didn't have any measured precipitation between April and September, and by June temperatures were pushing 118 degrees (47 degrees Celsius). We had a poor yield as a result.
We're at the mercy of the weather, as all farmers all. We manage our risk through federal crop insurance but as a farmer, you can't plan to fail. You have to plant hoping you'll get a good crop.
And what influence does the tribe have on your approach? Is sustainability important to them?
The Tribal Farm Committee provides oversight and they're very progressive. They have an interest in regenerative agriculture and want to leave the land better than they found it.
Ultimately, though, we're a commercial operation, and whatever way you look at it, if you want to make money from the land you farm, you've got to treat it right. It's a case of looking after your land because that's what looks after you.