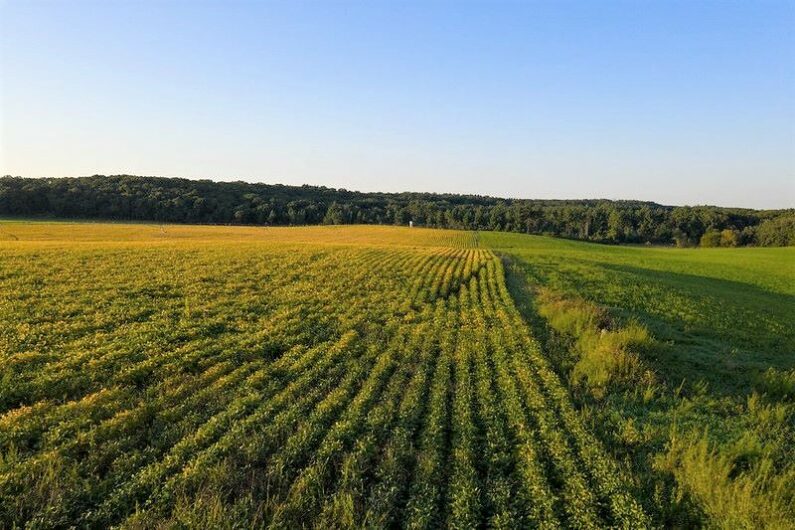 U.S. farmers are producing 130% more soy today on roughly the same amount of land they have been using for decades, finds the U.S. Soy Sustainability Overview, with further improvements targeted by 2025.
According to the inaugural report, by implementing climate-smart practices, including cover crops, crop rotation, and buffer strips, and by taking advantage of technology, between 1980 and 2020, U.S. soybean farmers improved:
Irrigation water use efficiency by 60% per bushel
Land use efficiency by 48% per bushel
Energy use efficiency by 46% per bushel
Greenhouse gas emissions efficiency by 43% per bushel
Soil conservation by 34% per acre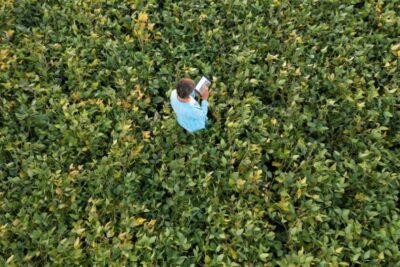 By 2025, the U.S. soy industry aims to make further progress, reducing soil erosion by 25% from a 2020 baseline and reducing land use and greenhouse gas emissions while increasing energy efficiency – all by 10%.
"When my father started farming in the '60s, 30-bushel-an-acre soybeans was a good yield. When I started in the '90s, it was 45," said Tim Bardole, an Iowa soybean farmer. "Today, if we don't grow 70-bushel-an-acre soybeans, it's considered a disappointment. To me, that proves sustainability. If we are damaging the land, it would not produce the way it does, all while implementing practices like no-till to strengthen our soil's resiliency, preventing runoff and erosion."
For Lance Rezac, who farms with his brother in Onaga, Kansas, investing in technology has been central to their sustainability success. "From seed to inputs, we are able to optimize almost everything," Rezac said. "We couldn't have been able to envision this years ago, and I'm constantly amazed by this technology. Reducing waste is good for the environment and good for us. We have reached a whole new level of efficiency we never thought we would be able to obtain years ago."
But as the Isley family in Palmyra, Michigan attests, the sustainable farming practices employed by U.S. soy farmers don't only benefit the environment, they are also good for the bottom line. "It's exciting when people see what we're doing on our farm and they start realizing that not only is it better for the crop – but it makes economic sense," Isley said.
Read the U.S. Soy Sustainability Overview 2021.
Photos courtesy of the United Soybean Board