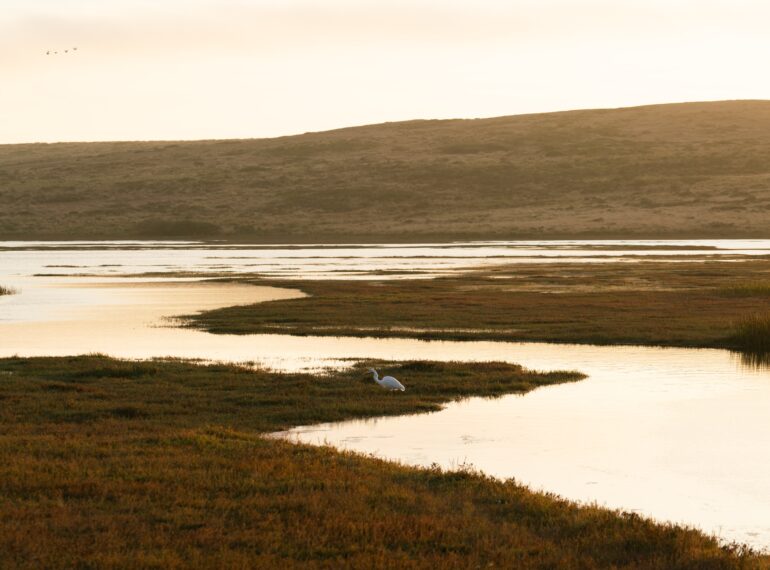 The Agricultural Conservation Easement Program works with landowners to limit non-agricultural uses on farm or grass lands and to protect, restore or enhance wetlands.
Background: The loss of wetlands has been a concern of citizens and U.S. policymakers for several decades. These ecosystems provide many benefits, including wildlife habitat, water storage and purification, recreation and aesthetic values, and production of food and timber. Although coastal wetlands are well-known, they constitute only about 5% of the total; other types of wetlands include swamps, potholes and playa lakes.
More recently, the encroachment of urban sprawl and development onto productive agricultural land has also become an issue of public debate. Congress previously responded to these concerns through the creation of several programs based on easements – long- term restrictions on land use that landowners voluntarily place on their property in return for government payments. The programs included the Wetlands Reserve Program (WRP), Farmland Protection Program (FPP) and Grassland Reserve Program (GRP). The Agricultural Act of 2014 (2014 farm bill) consolidated these programs into a new initiative called the Agricultural Conservation Easement Program (ACEP) that operates similarly to its predecessor programs.
Program Operation: ACEP offers two types of easements: agricultural land easements (ALE) that limit the non- productive use of farm or grasslands, and wetland reserve easements (WRE) to protect and restore wetlands. ALEs generally work through partners such as state and local governments, Native American tribes and non-profit organizations. USDA pays up to 50% of the easement's market value (75% for some environmentally significant grasslands), with partners providing the remaining financing and making sure the terms of the easement are kept. (In an easement, the landowner retains ownership of the land but accepts certain binding restrictions on the property's use.)
WREs differ from ALEs in their term (they are generally either permanent or 30 years in length) and also in that USDA deals directly with individual landowners and pays up to the full market value of the easement and either fully or partially subsidizes restoration costs depending on the length of the contract.
Landowners have responsibilities, laid out in a contract, to restore, protect or improve wetlands.
Though ACEP is relatively new, its predecessor programs markedly advanced agricultural land and wetland conservation. Since the former WRP's inception, more than 4.4 million acres of wetlands and agricultural lands have been protected.
Administration: The ACEP is operated by the Natural Resources Conservation Service (NRCS).
Statutory Authority: 16 U.S.C. 3865.