The U.S. Sustainability Alliance (USSA) is a group of American farmers, fishermen and foresters who have come together to explore and share our values regarding sustainability practices and conservation programs.
We are a group committed to responsible management of our resources.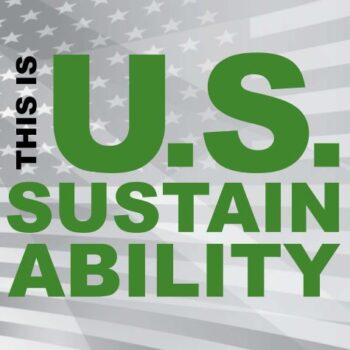 We want the world to know "how we grow" – environmentally, economically and socially – as good faith participants in the global sustainability effort; as an independent family and community of producers and trading partners; and, most importantly, how we will continue to grow, harvest and produce to meet the world's need for sustainably produced food and resources.
The challenge for everyone is "how we grow" together to ensure our environmental legacy.
U.S. farmers, fishermen, foresters and partners across the value chain are deeply invested in the stewardship of our land, water and valuable resources, which not only provide our livelihood, but the very environments in which we live and raise our families.
Our country has a time-tested sustainability doctrine honed by a legacy of family farms, fishery and forestry operations and more than 100 years of environmental and safety legislation.
We believe being sustainable means being committed and in it for the long term. Sustainability is not measured by an arbitrary threshold: It is a commitment to innovation and continuous improvement of safe, secure, resilient and practical solutions so that we can be confident that we will be able to hand over our farms, forests, and fisheries to the next generation in good, if not better, condition than that which was passed to us.

The U.S. Sustainability Alliance Members