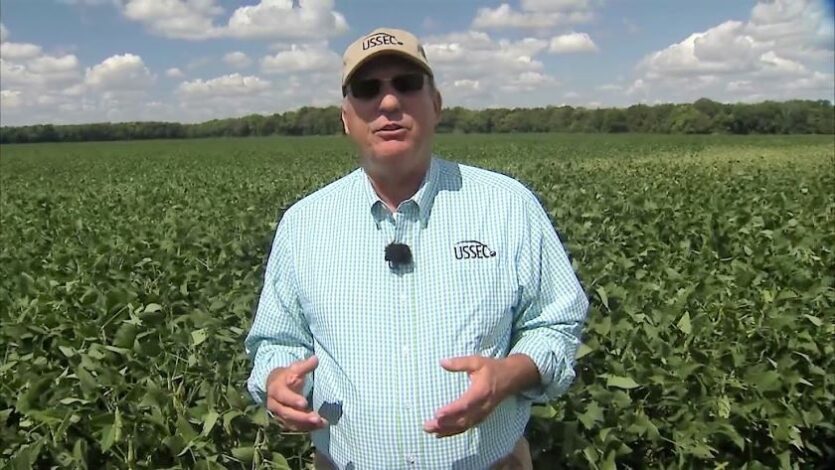 Doug Winter is a fifth-generation soybean grower from Mill Shoals, Illinois and the vice chairman of the U.S. Soybean Export Council. He operates a 1,300-hectare (3,200-acre) farm producing soybeans, white corn, yellow corn and soft red winter wheat which anyone, no matter where in the world they are, can visit at any time.
All that's required is an internet connection for access to Soy Span, the U.S soy industry's first live farm webcam.
Three cameras offer different vantage points of several fields on Doug's farm, providing a front row seat to a typical growing season.
Tune in to experience daily life on the farm and gain an insight into some of the sustainable soy practices Doug has adopted. These include crop rotation and no till and conservation tillage. He also uses cover crops, precision technology, layering data, and genetically engineered seeds.
You'll also be able to view the non-cultivated area on Doug's farm, which is enrolled in the U.S. Department of Agriculture's (USDA) Conservation Reserve Program (CRP). This represents about 8 to 9% of his land overall and allows for wildlife habitats.
"I've been farming since 1977," says Doug. "And my great-great-grandfather started farming in 1869. I wonder what he'd say if he knew that five generations later, customers on the other side of the world can look at our fields any time of day!"
See for yourself in real-time.