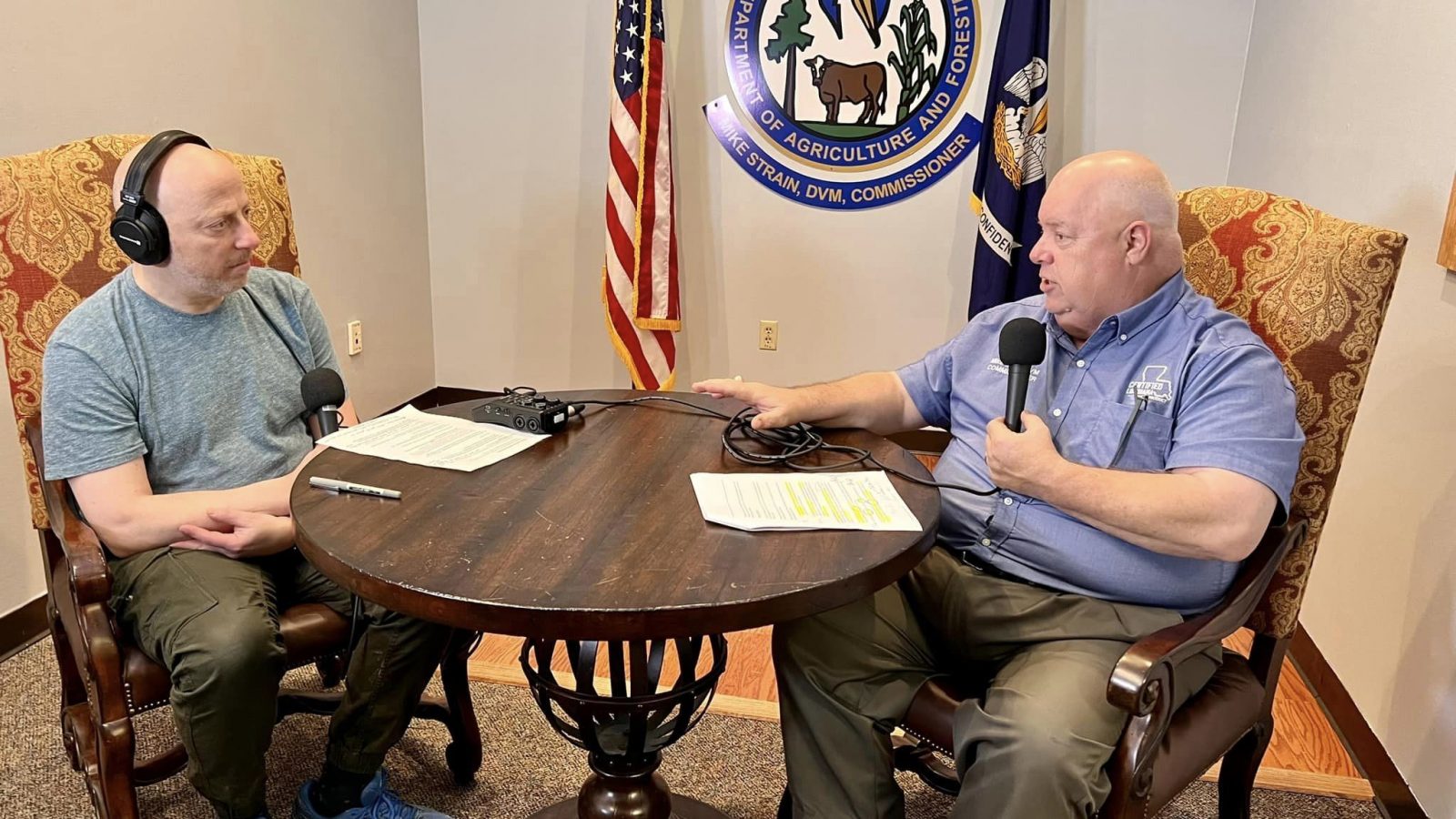 Louisiana is famous for many things – its Creole cuisine, bayous, alligators, and jazz scene are legendary. But, unbeknown to many, it is also an agricultural powerhouse, the premier gateway for U.S. export trade, and a hub for research and innovation, as highlighted by USSA's latest podcast series recorded on location.
Over four episodes, This is U.S. Sustainability tells the story of sustainable Louisiana agriculture, from soybeans and sugarcane to cotton and crawfish, through conversations with top officials, family farmers, and researchers.
The first episode sets the scene, featuring interviews with Dr. Mike Strain, Commissioner of the Louisiana Department of Agriculture and Forestry, and USSA's Executive Director David Green. Topics covered include the mighty Mississippi and the Port of Baton Rouge – America's economic superhighway – and the latest investments to maximize the flow of international trade:
"Twenty percent of the food exported to the entire world comes through the United States. And we capture 70% of that grain right here on this river system," explains Commissioner Strain.
"If you watch them load these ships, they'll load them in 24 hours, and they'll move another ship in, in about 30 minutes," he adds.
"That's docked and everything is in motion. Those big grain elevators you see, they're not for storage. They're for moving products."
Ultimately, the podcast uncovers the realities of American farming. Like elsewhere in the United States, the vast majority of Louisiana farms are family owned and operated. And like farmers the world over, they use the best tools available to improve the quality of their crop while taking care of the land, which in most cases has been in their family for generations.
"Often, we've come across the attitude in Europe that American farmers are too quick to grab technology," says USSA's David Green.
"For sure, they look at technology, and they will adopt it if it works and if it's safe. They are no different than a farmer anywhere. If a technology works, it will be used. If it doesn't work, it won't be used. It's as simple as that."
Listen to episode one now.
And stay tuned for our upcoming episodes on the close collaboration between researchers and farmers, protecting Louisiana's disappearing wetlands, and how two Louisiana farming families are looking after the land for future generations. You don't want to miss it!