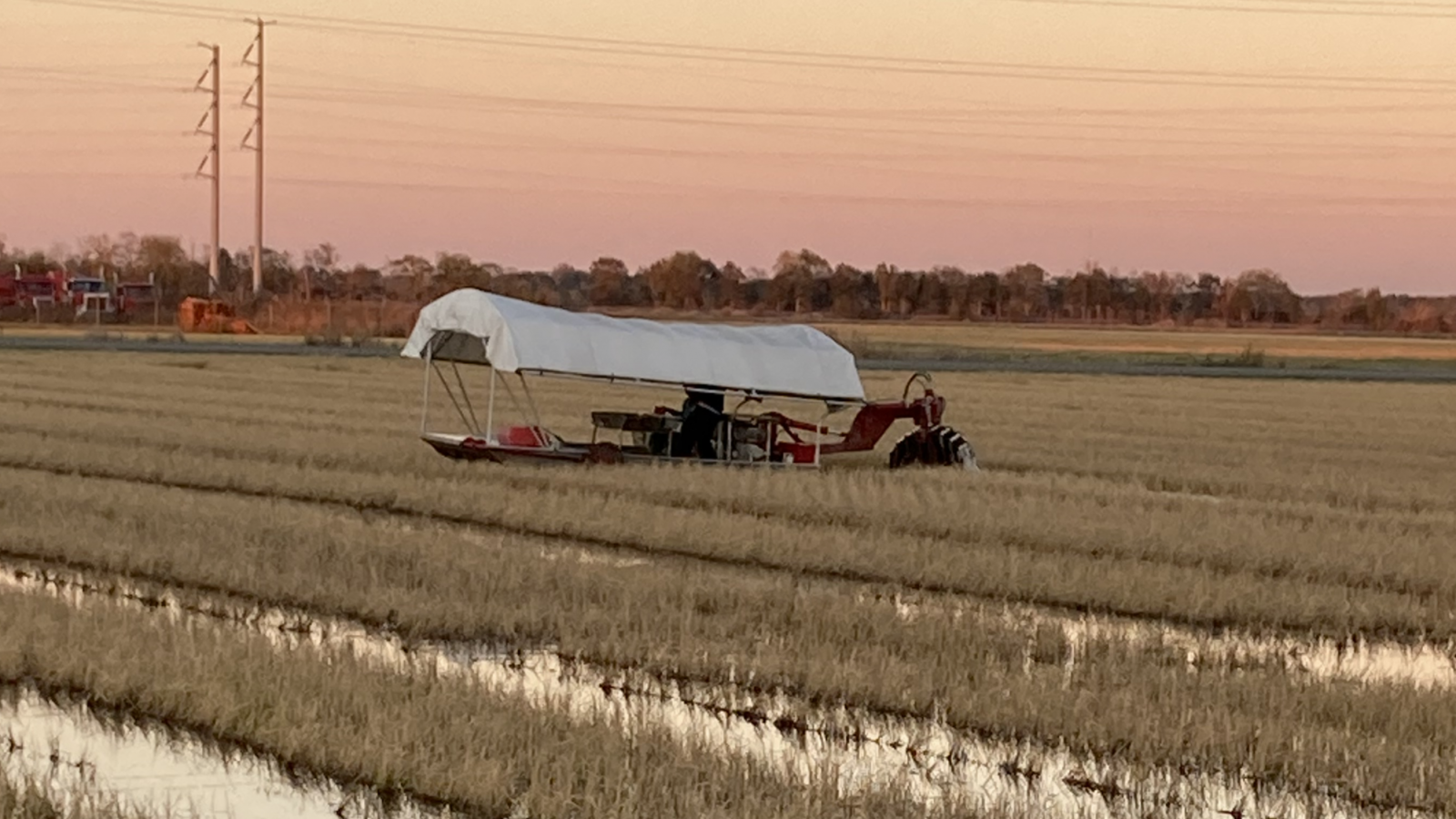 On the record for sustainability at Zaunbrecher Farms:
Six journalists from the United Kingdom (UK) and the European Union (EU) spent last week touring southwest Louisiana rice country for an in-depth look at U.S. rice production with a special emphasis on sustainable production practices.
The trip was hosted by the U.S. Sustainability Alliance (USSA), a diverse group of U.S. agricultural organizations linked by a shared history of conservation stewardship and innovation, with the aim to boost awareness of EU and UK trade as well as the sustainable production practices and achievements of the U.S. agricultural sector.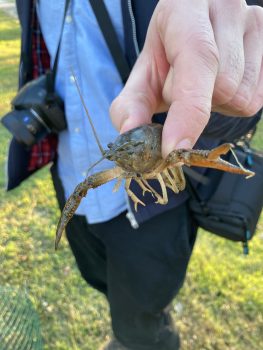 At the Louisiana State University AgCenter, Dr. Kurt Guidry and Dr. Ronnie Levy gave presentations on the history of the H. Rouse Caffey Rice Research Station, talking about the different disciplines researchers there focus on and the role the facility plays in developing sustainable varieties and practices for the rice growers of not only Louisiana, but the whole industry.
The group also toured the GF&P Zaunbrecher Farms, where Fred and Paul Zaunbrecher shared how they incorporate sustainable practices on their family's sixth-generation rice farm, including a demonstration of the rice and crawfish crop rotation.
"Sharing our story, explaining the processes we incorporate into our operation, is important for producers now more than ever," said Paul Zaunbrecher. "What we do does not happen by chance. There's a lot of thought and care taken into consideration, with the ultimate goal of leaving our farm in a better place for the next generation."
USA Rice is a founding member of USSA and a regular contributor to the group's publicity efforts, writing opinion pieces for Open Access Government, a digital quarterly publication in the UK that provides an in-depth perspective on key public policy areas from around the world, and appearing on the USSA podcast.
USSA currently has 24 farming, fishery, and forestry trade associations and supply chain members across the United States committed to sustainability and responsible for more than $5 billion of annual U.S. food and agricultural exports to the EU.