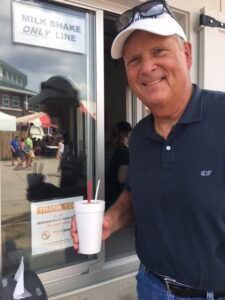 U.S. Dairy Export Council (USDEC) President and CEO Tom Vilsack has spoken of the negative impact the coronavirus is having on the U.S. dairy industry. However, he is confident that exports will bounce back thanks to the industry's "creative innovation", with the Southeast Asian market looking particularly strong.
In an interview with RFD Radio's FarmWeekNow, Vilsack talks about the "gut punch" that has been delivered to American farmers, ranchers and producers. The U.S. dairy industry has been hit hard by the coronavirus, he says, at a time when the sector was emerging from an already difficult five-year stretch.
Exports are likely to be a casualty of the global crisis. However, Vilsack believes that there are opportunities in the Southeast Asian market where the U.S. dairy industry is strong. USDEC has opened a Center of Excellence in Singapore which, after the lockdown has ended, will act as a showcase of U.S. innovation in the region.
The hope is that the industry can return to the export value and volume it had reached just before the coronavirus outbreak. But for now, the priority is to keep business moving, as far as possible.
"We want to make sure that people around the world know that our dairy farmers are still producing milk, and that our dairy processing facilities are still processing that milk into a variety of products. We don't want anyone to think that because restaurants are shut down or other aspects of our economy have shut down that the dairy farm has also closed for business, because it has not."
He continued, "We are confident, at the end of the day, that the quality, the stability, the nutrition, the security, and the sustainability of the products we produce in the U.S. will continue to be needed and wanted by the rest of the world."
Listen to the interview in full here.