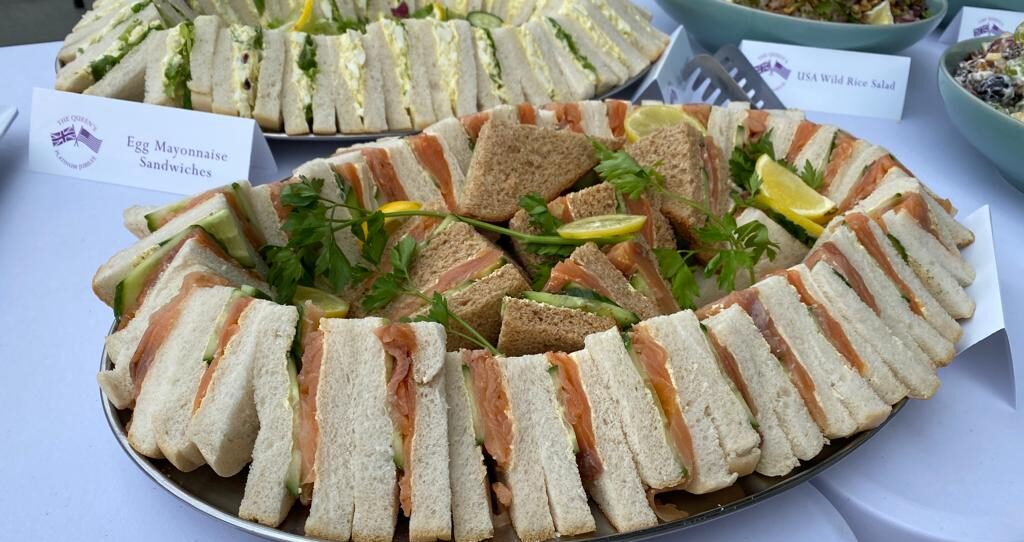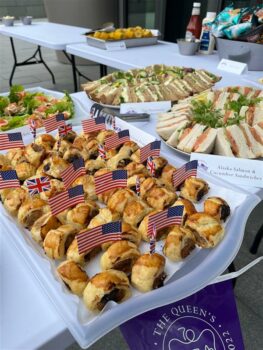 The U.S. Embassy in London recently hosted a VIP picnic in honor of Her Majesty the Queen's Platinum Jubilee, marking seventy years on the throne. Guests, including celebrity chefs, food bloggers, catering students, and food industry professionals, enjoyed British and American classics made using the finest, sustainable U.S. ingredients, from California almonds to Alaskan seafood.
Alaska salmon and cucumber sandwiches, USA wild rice salad, scones with jam and peanut butter, mini Bakewell tarts with Californian almonds, and Pimm's with American fruit were just some of the items on the menu.
Read more about the diverse and delicious food and drink that originates from the United States on the Savor the States website.
Follow Savor the States on social media for regular updates:
Twitter: @USagricultureUK
Instagram: @savorthestates