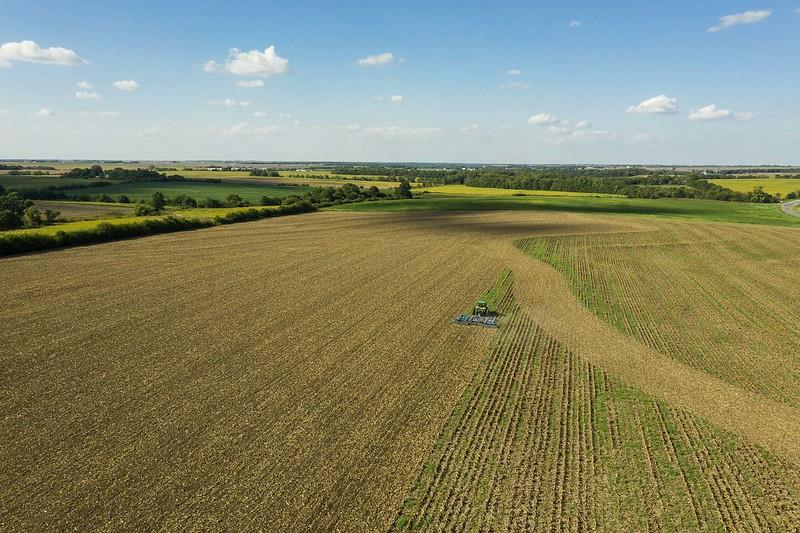 The American soybean industry is an economic powerhouse that contributes a staggering $124 billion to the U.S. economy per year – a 0.6 percent share of the U.S. GDP. It also accounts for $10 billion in wages. That's according to a new study that analyzed data from crop years 2019/20 to 2021/22 to determine the value of the soybean supply chain, from soybean farming and production to consumers and exports. 
Other key highlights in the analysis include:
The U.S. soybean industry accounts for approximately 0.6 percent of the U.S. gross domestic product – rising to eight percent of the GDP in some states
The U.S. soybean industry's total economic impact of $124 billion includes $85.7 billion from soybean production and $9.8 billion from soybean processing
Over 500,000 individuals are involved in soy farm decision-making. This includes 223,000 paid, full-time equivalent jobs and an additional 62,000 family members who reside on farms and are integral to soybean farming operations
The total wage impact of the sector averages $10 billion, with approximately $0.6 billion from crushing operations.
Commenting on the findings, United Soybean Board Chair and Missouri farmer Meagan Kaiser said, "It's reaffirming to see that the U.S. soybean industry has such a tremendous impact on U.S. farmers and the economy overall. This report, funded by our U.S. soybean farmers, allows soy as an often-invisible ingredient to become a visible contribution and sustainable solution for our future."
The study was commissioned by The National Oilseed Processors Association (NOPA) and the United Soybean Board (USB) and conducted by LMC International Ltd., an independent economic consulting firm specializing in global agricultural commodity and agribusiness sectors.