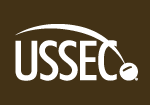 The U.S. Soybean Export Council (USSEC) has released a new interactive, web-based infographic illustrating key conservation practices developed and adopted by U.S. soybean farmers across the nation.
A U.S. soybean grower may be a rare breed – perhaps a combination of scientist, geologist, environmentalist and agriculturist. Because "sustainability" is often a key factor in the purchasing decision of buyers of soy, USSEC is reinforcing U.S. soybean farmers' commitment to sustainably-produced soy. One way this commitment is being highlighted is through original illustration and narrative in a compelling new infographic which you can experience at http://ussoy.org/sustainability-practices-infographic/.
U.S. soybean farmers believe their production practices have proven to be essential to their ongoing efforts toward sustainably feeding the world – now and for generations to come.  No doubt, sustainably-produced soy is at the heart of their efforts.  And connected to their land, in which they live and raise their families, they work tirelessly to protect and conserve it for future generations.