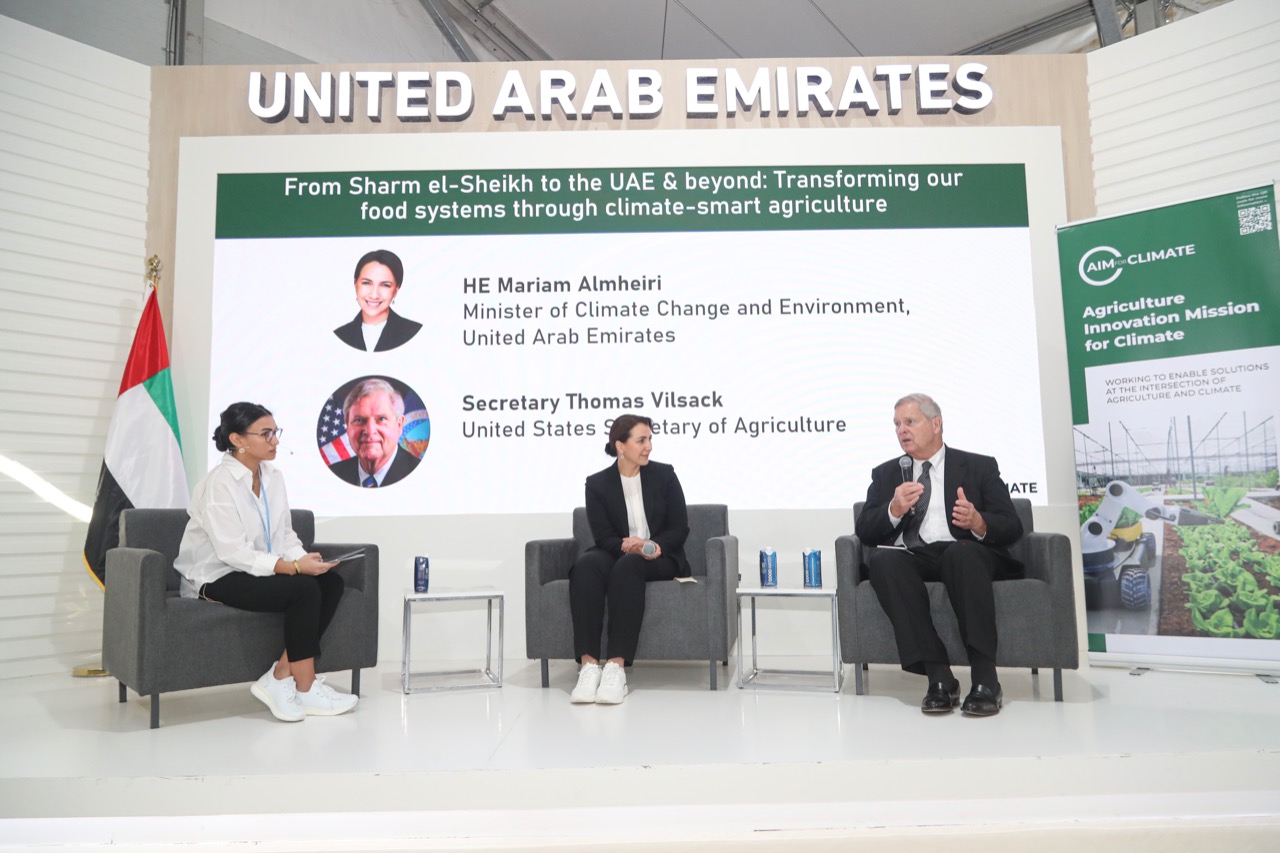 A global initiative from the United States and the United Arab Emirates to drive climate action has made significant strides since its launch a year ago. The Agriculture Innovation Mission for Climate (AIM for Climate), which champions climate-smart agriculture and food systems innovation, has doubled its investment commitments while tripling its innovation projects and its number of partners. This is just one of several climate-smart accomplishments highlighted by Secretary of Agriculture at the 2022 United Nations Climate Change Conference (COP27).
Secretary Vilsack also highlighted the success of USDA's Partnerships for Climate Smart Commodities program, which has already invested $2.8 billion in 70 pilot projects. Mr. Vilsack said USDA plans to direct an additional $300 million to the second pool of pilot projects by the end of the year, bringing USDA's total expected investment to $3.1 billion. He also announced that USDA is establishing an International Climate Hub to help facilitate learning and action among the international community and enable climate-informed decision-making.
"Under the Biden-Harris Administration, the United States is making unprecedented investments in innovative approaches to climate change adaptation and mitigation," Vilsack said.
"USDA is proud to play a pivotal role through our new Partnerships for Climate-Smart Commodities, once-in-a-generation investments through the Inflation Reduction Act, and other initiatives that position American agriculture as a leader in delivering climate solutions through voluntary, incentive-based, market-driven and collaborative approaches. It was an honor to highlight at COP27 the Administration's leadership role, and that of American agriculture, in tackling the climate crisis."
Read the press release.
Read more about AIM for Climate.