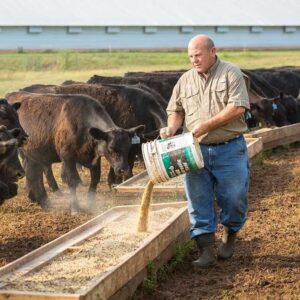 More than half of U.S. consumers rate farmers' sustainability practices as excellent or good, while an overwhelming majority (88%) trust farmers, according to a national opinion poll from The American Farm Bureau Federation (AFBF).
In a survey of 2,200 U.S. adults, respondents recognize the importance of environmental and economic sustainability for farmers, and admire the advances they have made, but say they shouldn't have to bear the financial burden alone.
70% of respondents say government incentives to encourage farmers to adopt additional sustainable agricultural practices would be effective. More than three-quarters believe it is important for the government to fund science-based research and to improve infrastructure to support agriculture.
62% say corporations have a part to play and should compensate farmers for the additional cost of implementing environmental practices to help them achieve their sustainability goals.
"Americans have a high level of trust in farmers, and they understand that we're committed to protecting the soil, air and water," said AFBF President Zippy Duvall. "We want to leave the land better than we found it for our children and grandchildren, as well as our nation."
Read the press release.
Explore the survey findings.