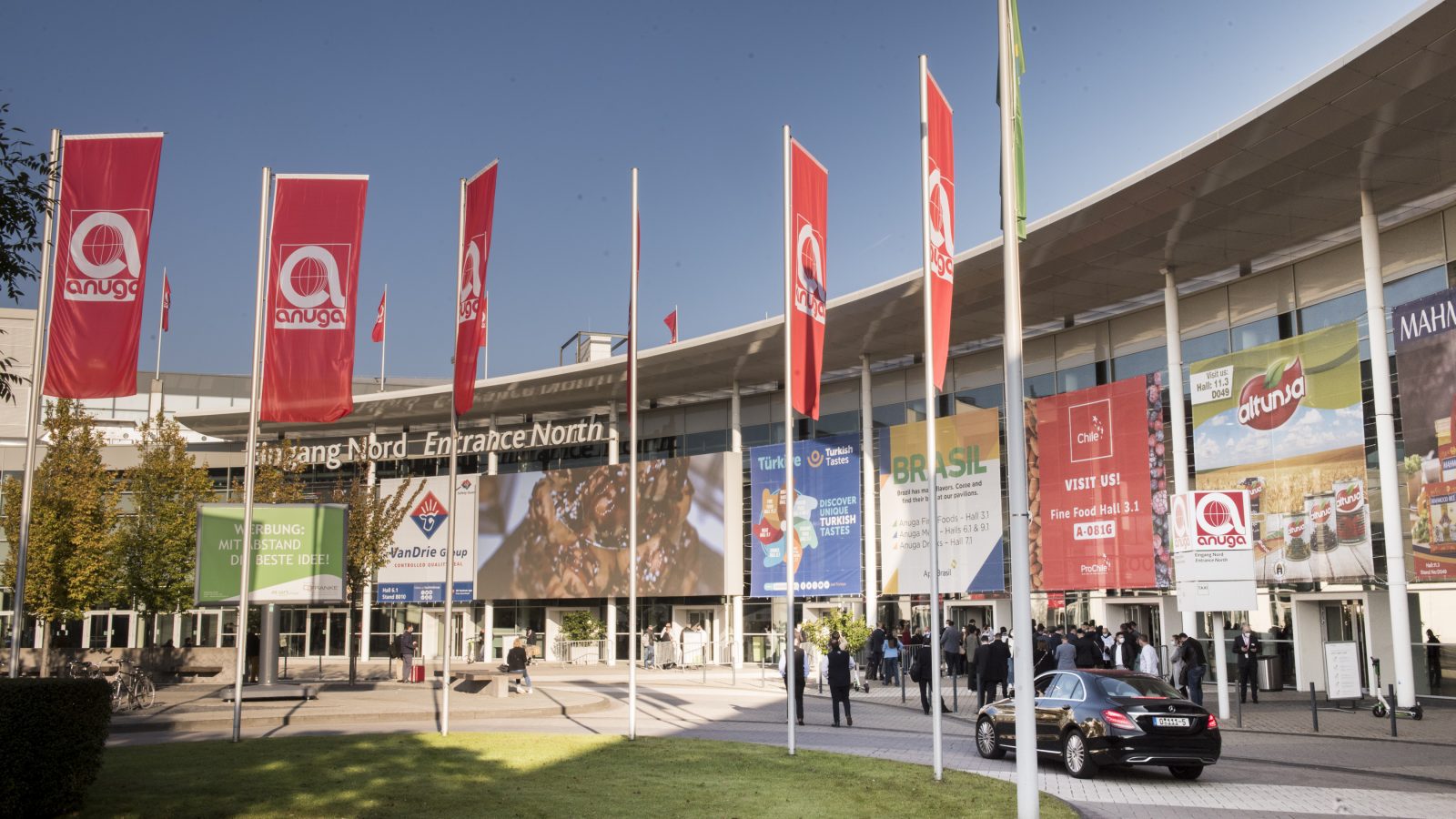 U.S. Sustainability Alliance (USSA) members will be championing sustainability at events across Europe this October. They'll be exhibiting at the ANUGA trade show in Cologne, speaking at Food Integrity Global in London, and meeting stakeholders in Brussels and several cities in Spain. And for anyone unable to see USSA in person, a new online partnership with DelicioUS! will provide virtual insights into sustainable U.S. agriculture.
Here's where to find USSA this October:
USSA DelicioUS! partnership, 2-6 October – online
In the run-up to the ANUGA food fair in Cologne, Germany, USSA is excited to be taking over the Instagram account of DelicioUS!, which aims to bring the taste of American food to Europe. Over the week, USSA will provide facts about U.S. agriculture and challenge myths to reveal the reality of U.S. sustainable agriculture.
Show your support by following delicious_food_usa
USSA EU Tour, 2-6 October – Jerez de la Frontera, Seville, Madrid, Brussels
USSA is heading to Spain and Belgium for five days of briefings with stakeholders. USSA's Management Council members Dana Johnson of the North American Renderers Association and Carlos Suarez of the U.S. Grains Council will be sharing best practices and aiming to promote a mutual understanding of U.S. and EU policy and practices.
Follow our live updates on social media –
Instagram: ussustainabilityalliance
Twitter (X): the_USSA
LinkedIn: The U.S. Sustainability Alliance
Facebook: ussustainabilityalliance
ANUGA, 7-11 October – Cologne
USSA will have a strong presence at the ANUGA food fair in Cologne. Seven USSA members will be exhibiting at the USA Pavilions and highlighting their sustainability commitment, namely Organic Trade Association (Hall 5.1), USA Poultry & Egg Export Council (Hall 9), U.S. Meat Export Federation (Hall 9), U.S. Dry Bean Council (Hall 10.2), U.S. Dry Pea & Lentil Council (10.2), Food Export Northeast and Midwest (Hall 10.2), and USA Rice (Hall 10.2).
Read more about USSA members at the show – scroll down for the online flip book guide: Anuga 2023 USA Pavilion Directory – Anuga USA Pavilions (anuga-usa.com)
Food Integrity Global, 17-18 October – London
On October 18, USSA will take to the stage for a live recording of Food to Go, New Food magazine's popular food industry podcast hosted by editor Josh Minchin and deputy editor Grace Galler. Josh and Grace will be chatting about U.S. sustainable agriculture with Colleen Coyne, Seafood Program Coordinator at Food Export USA-Northeast, Jennifer Wilson, USSA policy advisor, and Dr. Jessie Morrill, Assistant Professor of Meat Science at the University of Nebraska-Lincoln.
Food to Go Live takes place on Wednesday, October 18, 2023, from 11:00 AM to 11:45 AM in the Orchard Suite.
Find out more about the event and book your place: Food Integrity Global 2023 – New Food Events