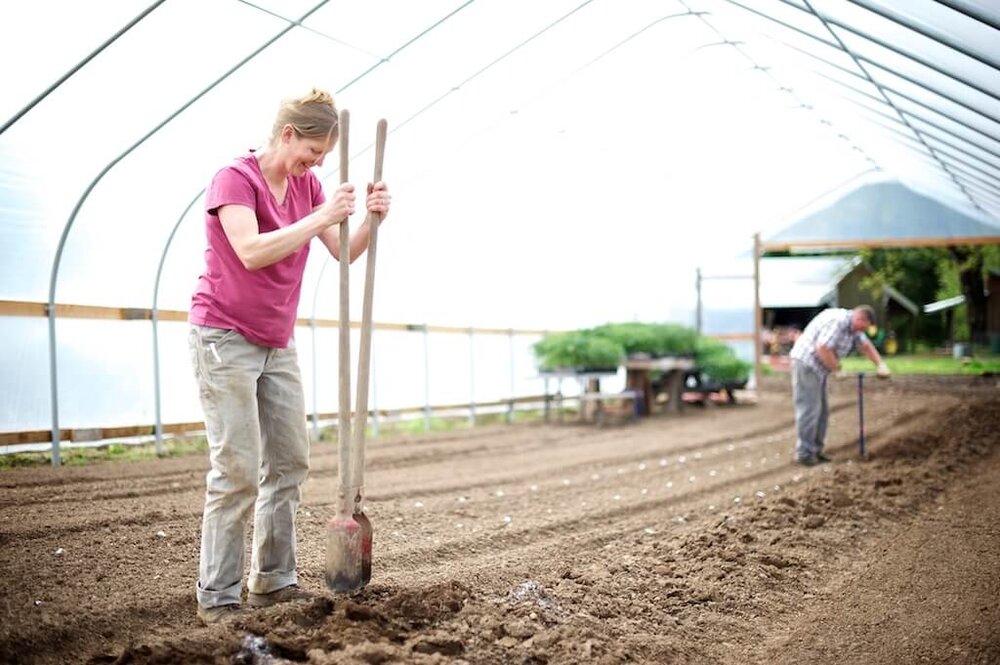 The Organic Trade Association's Organic Leadership Awards recognize individuals making a tangible difference to the U.S. organic industry. For organic producers, the highest accolade is Farmer of the Year, which goes to April Jones Thatcher, owner of April Joy Farm and an advocate for livestock welfare, soil health, and supporting the local community.
April Joy Farm is a diverse, direct-to-market certified organic farm in Ridgefield, Washington that grows more than 200 varieties of vegetables, fruits, flowers, and herbs on 9.7 hectares. It also has a grazing group of goats and donkeys devoted to soil fertility and a 70-bird flock of Animal Welfare Approved certified poultry.
April started her farm from scratch in 2006 and has been organic from day one. From the beginning, April wanted her farm to connect closely with the community it serves, and all products from the farm are sold directly to families through a Community Supported Agriculture (CSA) program. April has partnered with other organic farms and businesses to expand their markets and her CSA offerings. She also recently co-founded the Farm to Heart Initiative, which provides organic produce to 60 local children in low-income families free of charge. Today, April and her husband Brad, who joined the farm in 2012, are full-time farmers with no off-farm income.
Environmental stewardship is just as important as community to April. She has developed a systems-based framework to improve soil health for the farm and tracks the farm's carbon footprint. In addition, she has partnered with USDA and the local Conservation District to plant thousands of native shrubs and trees to filter runoff from neighboring land, improve habitat for wild animals, and restore important field buffers.
"As land and community stewards, Brad and I understand that farming is not easy work, nor is it work that is ever done," said April.
"We continue to build partnerships and undertake projects that filter water, improve soil health, restore native habitat, and help community members in need."