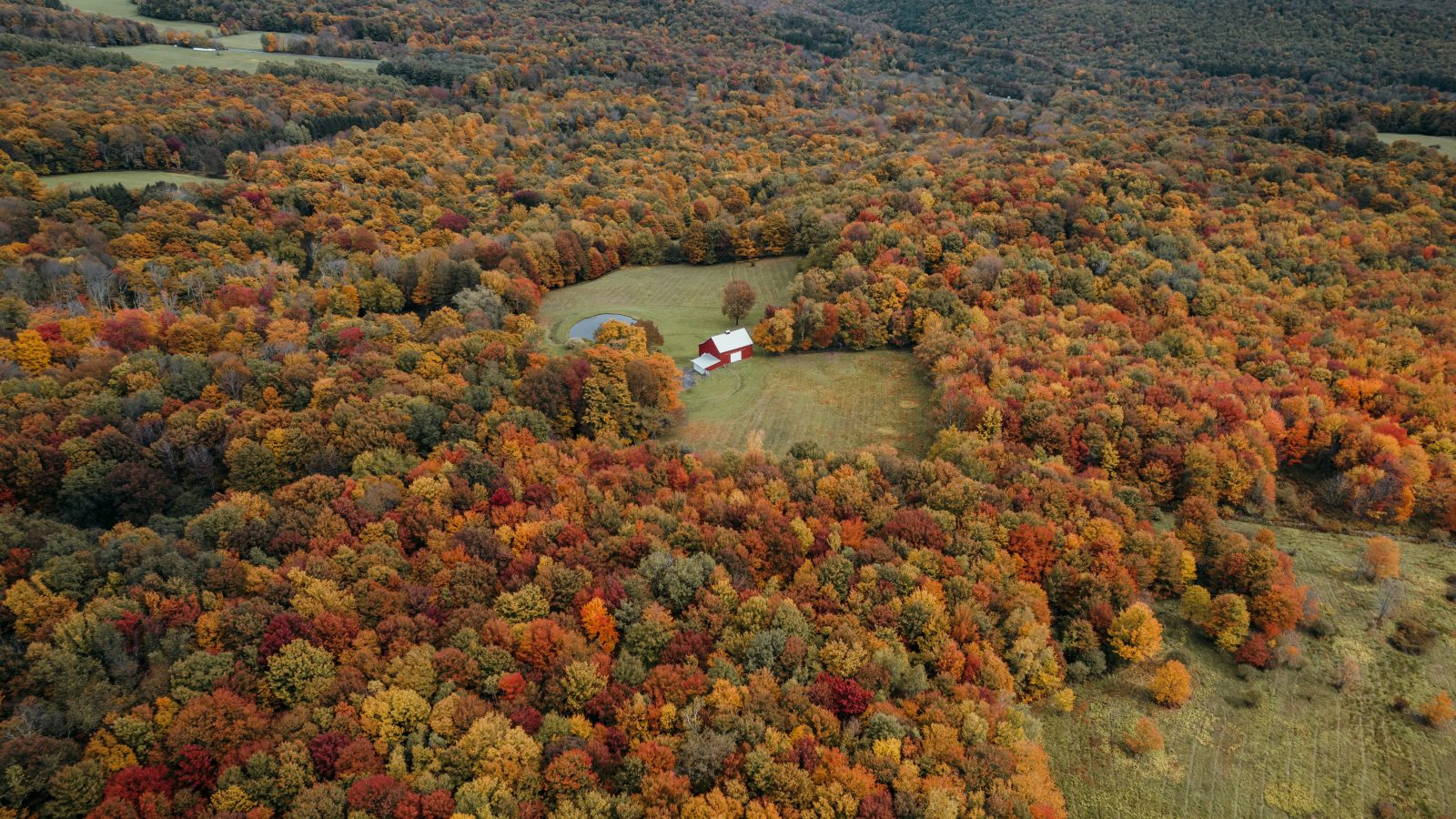 Alex Winters, a private forest owner from Washington County, Ohio, is dedicated to protecting his family legacy. When he was growing up, his parents owned an acre of land adjoining the Veto Lake State Wildlife Area, where he would often play. This experience set the benchmark for what a mature hardwood forest should look like and has inspired him to improve the health of his woodland. Alex's goal is to ensure that the forest can be enjoyed today and for many years to come.
"After we had children, investing in our woods seemed like a good idea. It's something that we can pass on to them eventually and enjoy together now as a family," said Alex.
When Alex and his family first bought their land, they saw that the woodland had suffered neglect, resulting in invasive species overgrowth. Alex has since improved the forest's health thanks to the resources and financial assistance provided by USDA's Natural Resources Conservation Service (NRCS) and the Ohio Department of Natural Resources (ODNR). He has regenerated the white oak trees that dominate his woodland and built wildlife habitat for hunting and recreation, with deer and turkey attracted by the white oak acorns.
Alex has implemented conservation practices such as crop tree release to achieve this. This method singles out favored or "crop trees" and prevents competition for resources by reducing or eliminating some less desirable species surrounding the tree, boosting its health, vigor and growth rate.
Alex's efforts to actively manage and enhance his woodland have benefits beyond his property's boundaries. Researchers and conservation experts say the type of forest management implemented by Alex plays a vital role in ensuring the survival of the white oak species.