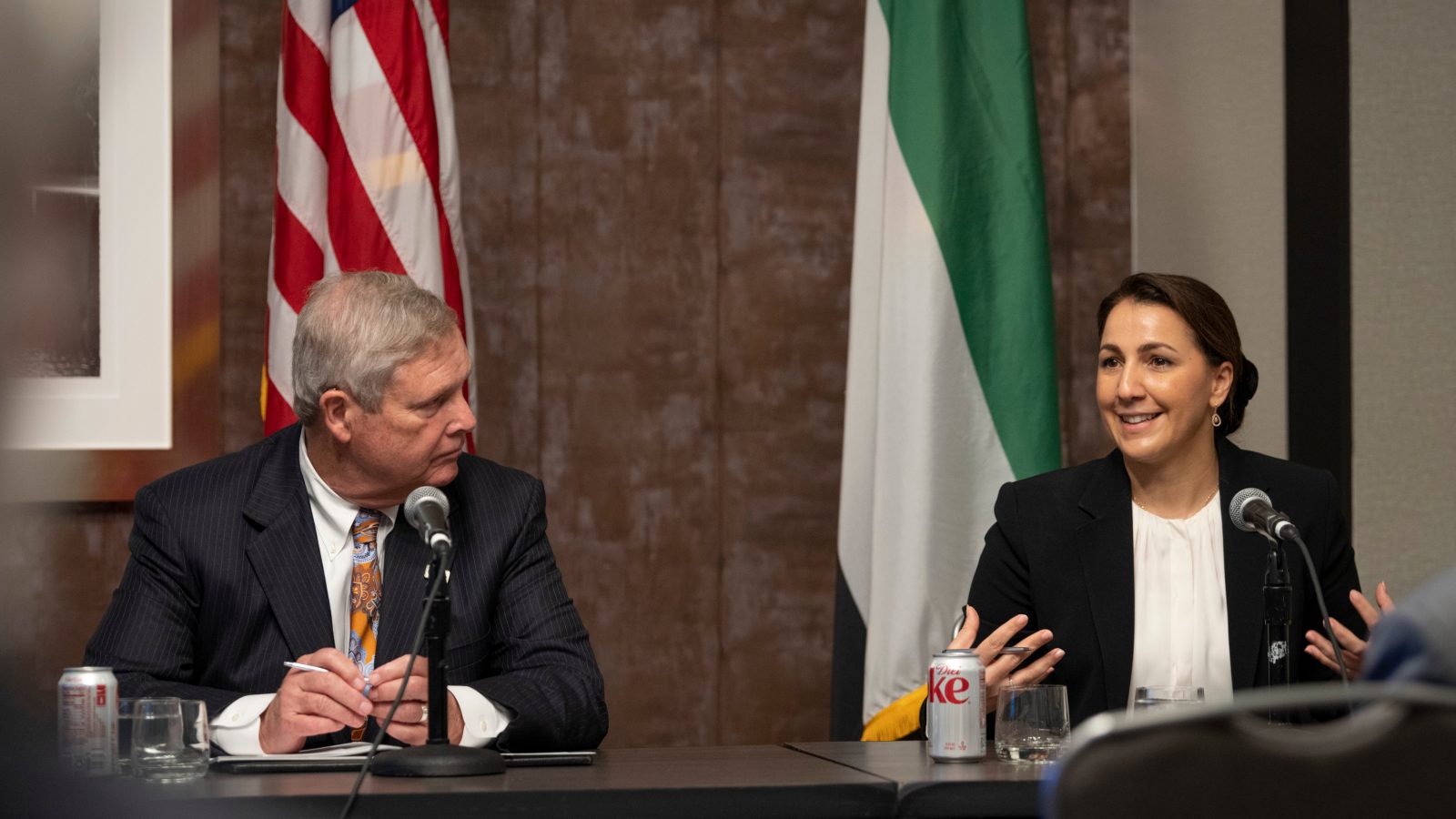 AIM for Climate Powers Ahead on the Road to COP28
The Agriculture Innovation Mission for Climate (AIM for Climate) – a collaboration between the United States and the United Arab Emirates – continues to go from strength to strength thanks to the support of its global partners and their investment in climate-smart agriculture and food systems innovation.
At the AIM for Climate Summit (8-10 May 2023), U.S. Secretary of Agriculture Tom Vilsack said that since its inception in November 2021, AIM for Climate has attracted more than 500 partners worldwide who have invested $13 billion, exceeding the challenge by U.S. Special Envoy for Climate John Kerry to achieve $10 billion by COP28. These partners have launched 51 so-called innovation sprints (fast-turnaround agriculture innovation projects funded by non-government partners that deliver for climate-smart agriculture and food systems), with 21 announced at the Summit. These include an initiative to help smallholder farmers in emerging economies transition to regenerative production, an integrated desert farming innovation platform to support the Arabian Peninsula and MENA region in boosting employment and income, and a six-year project aimed at reducing dairy GHG emissions through improved soil health, covering four major U.S. dairy regions.
"This is a pivotal moment as we empower agriculture to be part of the solution to address the climate crisis," said Secretary Vilsack. "Time is short and coordination, collaboration, and significant investment in research, development, and innovation will help us to achieve more, faster, and deploy much-needed innovations and market incentives into the hands of farmers.
"The United States fully appreciates the partners who are increasing investment in climate-smart agriculture and food systems innovation, and the AIM for Climate Summit is an important step towards sharing priorities and actions, as well as aligning priorities and objectives ahead of the COP28 United Nations Climate Change Conference."
"These results give us optimism about the future of food in the world and encourage serious and tangible efforts to manage our agricultural and food systems in a way that aligns with our challenges and aspirations for the future," added Her Excellency Mariam bint Mohammed Almheiri, the United Arab Emirates Minister of Climate Change and Environment, "As the UAE prepares to host the COP28 United Nations Climate Change Conference, we are keen to maintain momentum by leading discussions on the development of global agricultural systems."
The AIM for Climate Summit also saw the launch of the International Climate Hub website. This new portal will support science-based, climate-informed agricultural decision-making by providing information and resources tailored to specific regions and needs, including a focus on the countries and producers most vulnerable to the effects of global climate change.
A tool included in the International Climate Hub will enable land managers around the world to estimate the current and potential greenhouse gas mitigation and carbon sequestration benefits of common agricultural conservation practices.