Did You Know?: More than 1,000 varieties of cheese are made in the United States, which is the world's single largest cheese producer (over 6 billion kilos annually) and exporter (402 million kilos exported in 2021). Source: U.S. Dairy Export Council.
Agricultural Productivity Growth is Key to Feeding the World, Finds GAP Report
Ambassador Bauer Pays Tribute to America's Family Farmers, Highlights Work of USSA
From Jet Fuel to Beer: New USSA Podcast Uncovers Innovative Uses for Food Waste
Wendy Yeager: Soybean Farmer, Front-line Conservationist, Innovator
U.S. Cotton Trust Protocol Welcomes New Member Ralph Lauren
Organic Trade Association and Black Farmers Index Partner to Diversify Organic Agriculture
$8 Million in USDA Funding Will Expand Soil Carbon Monitoring
Read the October 2022 Newsletter.
Did You Know?:Over the past 36 years, thanks to new practices and innovations, the U.S. rice industry has improved land use efficiency by 39%, reduced soil erosion by 28%, and halved its water use (52%). #NationalRiceMonth
Climate-Smart Agriculture Gets a $20 Billion Boost Under New Inflation Reduction Act
The Intertribal Agriculture Council Joins the U.S. Sustainability Alliance
Seventy Climate-Smart Projects Receive $2.8 Billion in USDA Funding
U.S. Soy Sustainability Assurance Protocol Earns Silver Level Equivalence with SAI Platform
Rendez-Vous with USSA Members in Paris This October
Making a Living from the Land Means Treating It Right, Says Tribal Farm Manager Kevin Hudson
Insight & Opinion: A Uniting Point for U.S. Peanut Sustainability
Field to Market Report Shows Growth in Climate Action Across Agriculture Value Chain 
Read the September 2022 Newsletter.
Did You Know?: America's forests are a key response to climate
change. They already capture more than 10% of the nation's carbon emissions each year and have the potential to do even more. (Source: USDA)
USDA Highlights Importance of Innovation at G20 Meeting 
Secretary Vilsack on How American Agriculture Rises to the Challenge of Climate Change
Food Export-Northeast Plans First U.S. Shellfish Trade Mission to Europe for September
USDA Invests $10M in Bioproducts Pilot Program
Hardwick Planting Company, the First regenagri Certified U.S. Cotton Farm, Partners with Citizens of Humanity
U.S. Soybean Farmer Kenny Brinker's Sustainability Practices Focus on Soil Quality and Erosion Control
FAO and OECD Highlight Role of Investment in Innovation, Infrastructure and Human Capital to Raise Agricultural Productivity
Read the July 2022 Newsletter.
Did You Know?: Honey bee pollination adds more than $18 billion in value to agricultural crops annually. (Source: USDA)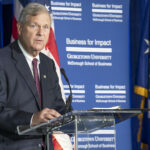 Organic Trade Association Applauds USDA's "Historic" Investment in Organic Production
Agriculture Secretary Vilsack Announces Plans to Transform the U.S. Food System 
Innovation Center for U.S. Dairy Announces 2022 Sustainability Award Winners
US Cotton Trust Protocol Recognized as Sustainable Cotton Standard by Germany's Partnership for Sustainable Textiles
Insight & Opinion: Could Technology and Innovation in Agriculture Feed the World?
Grayhouse Farms Recognized for Excellence in Conservation and Cow Care
USDA Invests $1.92M in New Agribusiness Innovation Center at NC A&T State University
Read the June 2022 Newsletter.
Did You Know?:Peanuts are nitrogen-fixing; they take nitrogen from the air and turn it into food. As a result, peanut plants don't need a lot of extra fertilizer and can rely on the nutrition left by previous crops. [PQ, The National Peanut Board]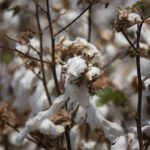 President Biden Announces Actions to Boost U.S. Food Production and Feed the World
U.S. Better Positioned than Competitors to Meet Rising Global Demand for Dairy
The Consequences of The War in Ukraine on America's Food Supply
NIFA Invests Nearly $4M in Two New Centers of Excellence at 1890 Land-grant Institutions
Meet the Soil Health Advocate Who Hosted President Biden on His Farm
U.S. Cotton Trust Protocol Doubles Grower Participation in Second Year
Cornell's Martin Wiedmann Wins 2022 Borlaug CAST Communication Award
UK Platinum Picnic Honors the British Monarch, Celebrates Sustainable U.S. Ingredients
Read the May 2022 Newsletter.
Did You Know?: The first Earth Day was on April 22 in 1970. It inspired some 20 million Americans to take to the streets – 10% of the U.S population at the time. (Source: Earth Day Network)
U.S. President Biden Commits to Conserving America's Forests
Four Decades of Sustainable U.S. Soy Documented in New Report
U.S. Farmers and Ranchers Lead on Sustainability
Dairy Digesters

Are

a Climate Solution, Says UC Davis Air Quality Extension Specialist
Ten of the Best: America's Environmentally Sustainable Farmers and Producers
Soybeans Planted Near Pollinator Habitats Produce Larger Beans, Research Finds
USDA Strengthens Support for Critical Pollinator Research
Read the April 2022 Newsletter.
Did You Know?: More than half (51%) of all farming operations in the United States have at least one female operator. (Source: 2019 Agricultural Resource Management Survey).
Meet Some of America's Exceptional Women Farmers and Producers
Conservation Practices Increase on U.S. Cultivated Cropland, Finds USDA Report
USDA Plows $250M into Domestic Fertilizer Market
USSA Welcomes its 22nd Member
Regenerative Agriculture Produces Healthier Crops, Study Suggests
Insight & Opinion: Forget the Propaganda: Visit Our Farms
Celebration of Sustainable Ag Takes Over the National Mall, Washington DC
The Search is On for the Next "Slow Fashion" Leather Designer
Read the March 2022 Newsletter .
Did You Know?: In 2021, the U.S. ag industry posted record annual global export levels – 14.6% higher than the previous 2014 record. (Source: USDA)
USDA Invests $1 Billion in Climate-Smart Commodities
USDA Aims to Double Cover Crop Usage to Tackle Climate Change
Origins of Whole Orchard Recycling Explored in Almond Board Mini-Doc
U.S. Pork Producers Set New Sustainability Goals and Metrics
Insight & Opinion: Animal Welfare and Profitability Go Hand in Hand on America's Farms
Cotton Farmer Barry Evans on his Pioneering Approach to Dryland Farming
1,000 Farms Study Will Gather Evidence of Regenerative Agriculture Benefits
American Peanut Council to Document Sustainability Story of U.S. Peanuts
Read the February 2022 Newsletter .
Did You Know?: Sustainable soil use and resource conservation efforts by American farmers has increased by almost 14 million hectares in just five years. (Source: American Farm Bureau Federation)
Insight & Opinion: Is Big Ag Next in the Firing Line for Activist Divestment Campaigners?
Transition to Sustainable Agriculture Requires Further Collective Action
Sustainable Agriculture Can Save Land and Water Resources from Breaking Point
CAST Study Clarifies Benefits of GMOs for Consumers, Producers and the Environment
Rice Farmer Scott Matthews on Why Irrigation is Like a Giant Math Equation
Rice Industry Leaders Recognized for Outstanding Conservation Practices
Read the December 2021 Newsletter .
Did You Know?: A handful of healthy soil contains more microbes than there are people on Earth. (Source: USDA Natural Resources Conservation Service)
U.S. and EU Agree to Collaborate on Sustainable Agriculture
USDA Signals Commitment to Climate Action at UN Climate Summit
The U.S., EU and Partners Make Global Methane Pledge at COP26
California's Almond Farmers Recognized for Protecting Pollinators
Latest USSA Podcast Takes Deep Dive into Water Conservation
Sixth-Generation Farmer Amy Bruch Is Organic Farmer of the Year
It's (Virtual) Open House at This Fifth-Generation Sustainable Soybean Grower's Farm
Rice is More than a Tasty Grain, Says The Rice Foundation's Steve Linscombe
Read the November 2021 Newsletter .
Did You Know?: 3.3 billion people rely on seafood for almost 20 percent of their average per capita intake of protein, making it the world's largest traded food commodity. (Source: USSEC)
Launching at COP26, US-led AIM Initiative Gains Additional International Support
USDA Invests Over $3 Billion in More Resilient, Climate-Smart Agriculture
U.S. Dairy Industry Honors Sustainability Commitments Despite Pandemic Disruption
Technology and Innovation Go Under the Microscope in Latest USSA Podcast
Wheat Farmer Peter Hvidsten on Why Less Input Means Better Output
Insight & Opinion: The Answer Lies in the Soil
Kent Swisher Named President and CEO of the North American Renderers Association
Read the October 2021 Newsletter .
Did You Know?: Today's U.S. farmers and ranchers produce more than they did 30 years ago with less resources. U.S. agriculture would have needed nearly 100 million more acres (40 million hectares) in 1990 to match 2020 production levels. (Source: American Farm Bureau Federation)
USDA Commits $5 Billion to Building More Sustainable, Resilient and Inclusive Food Systems
U.S. Livestock Genetics Export, Inc. Joins U.S. Sustainability Alliance
U.S. Soy Sustainability Assurance Protocol Hits Exports of 100 Million Metric Tons
New USSA Podcast Debunks Common Myths about U.S. Ag and Food Production
Farmer Spotlight: Native Alaskan Bill Thomas on Family, Fishing and Protecting the Future
Insight & Opinion: Water in Leather Production: The Incredible Shrinking Act
Cattle Rendering is an Unsung Sustainability Success Story
Young Designers Express their Pandemic Experience in American Hardwood
Read the September 2021 Newsletter .
Did You Know?: Farms that use whole orchard recycling sequester 2.4 tons of carbon per acre, which is the equivalent of living car-free for a year. (Source: The Almond Board of California)
US-EU Trade Means Resolving Difficult Ag Issues, Says USDA Secretary Vilsack
OECD FAO Agricultural Outlook Sets 2030 Production and Environmental Goals
Farmers Want to Join the Fight Against Climate Change, But They Need Help
Organic Trade Association Fights Food Fraud to Protect Integrity of Organic
USDA NIFA Invests $5.4M in Biobased Products Research to Stimulate Trade Opportunities
From Corn to Peanuts: A Sustainable Investment for Arkansas Farmer Greg Baltz
Fieldprint 4.0 Offers Enhanced Measurement of Water Quality and Soil Carbon Outcomes
CAST Commentary Considers Role of Ag Science and Tech in Climate Mitigation
Read the July 2021 Newsletter.
Did You Know?: Without rendering, one of the oldest forms of recycling in the world, all U.S. landfills would be full in four years, while 50% of each meat animal would be wasted. (Source: North American Renderers Association)
U.S. Farm Exports Projected to Reach Record High this Year
Pandemic 'Revolution' Leads to Record Organic Sales
Cutting Leather Use Would Have a Significant Environmental Impact, Finds LHCA
America the Beautiful to Conserve 30 Percent of Lands and Waters by 2030
Alaskan Fisherman Melanie Brown on Keeping Sustainability in the Family
Updated USDA State Fact Sheets Now Available
FAO 'Walks the Talk' on Climate
Read the June 2021 Newsletter.
Did You Know?: Seaweed could solve the burping cow problem! A University of California Davis study found that feeding cattle algae reduces methane by 82%, promising more sustainable livestock production. (Source: UC Davis)
U.S. Launches Agriculture Innovation Mission (AIM) for Climate
USDA Food Loss and Waste Innovation Fair Goes Virtual
Cornell's Dr. Sarah Evanega Wins 2021 Borlaug CAST Communication Award
U.S. Rice Farmers Take Pride in Looking After the Land for Future Generations
How the Bailey Family is Future-proofing Whitman County Wheat Production
Precision Ag is Good for Planet and Profit, Says Combined AEM Environmental Study
Read the May 2021 Newsletter.
Did You Know?: University of Florida researchers have found that onion skins can be used to preserve fish and avoid food waste. (Source: UF/IFAS Blog)
USDA Puts American Farming and Forestry at the Heart of Climate Change Action

Leather and Hide Council of America Targets Zero Waste and Transparent Supply Chain
Insight & Opinion: Six Keys to Success for Private Sector Conservation Efforts in U.S. Agriculture
New California Pollinator Coalition Pledges to Increase Pollinator Habitat
Sustainability in Motion: Balancing the Needs of the Land, Business and Future Generations
U.S. Dairy Net Zero Initiative Set to Reduce Emissions through Improved Cow Feed
Read the April 2021 Newsletter:  in English    French    German    Polish    Spanish 
Did You Know?: In the past 5 years, U.S. farmers have adopted 132% more renewable energy sources such as geothermal, solar panels, and windmills. (Source: @USagricultureUK – USDA FAS London)
Countering Climate Change Is Top Priority for U.S. Agriculture, Says Secretary Vilsack
Pandemic Drives Demand for Sustainability, Finds U.S. Cotton Trust Protocol
19-21 July: Mark Your Calendar for the UN Food Systems Summit Pre-Meet
Insight & Opinion: Sustainable Food – A Common Goal but How to Get There?
Iowa Farmer Jack Boyer's Focus on Soil Health Saves Crops
NASA Harvest and CropX Partner to Advance Sustainable Ag
Read the March-April 2021 Newsletter:  in English    
Did You Know?: Women play a key role in over half (51%) of all U.S. farming operations. The highest share of female principals can be found in farms specializing in poultry and other livestock (31% and 30%, respectively). (Source: America's Diverse Family Farms: 2020 Edition)
Ninety-eight Percent of All U.S. Farms are Family Owned and Operated
EU Consumers Rank Taste, Safety and Cost Higher than Food Sustainability
Farming Sustainably with GMOs: Views from a Fourth-generation Soybean Farmer
Farmers Need More Support to Scale Up Conservation Efforts
Organic Farmer Jeff Huckaby on Carrots, His Career and a Bright Future
The Search for the Next "Slow Fashion" Leather Designer is On
U.S. Lobster is Back on the Menu in Europe
Vital Resource on U.S Sustainability Policies and Laws Undergoes Major Update
Read the January 2021 Newsletter:  in English    French    German    Polish    Spanish 
Did You Know?: Today's farmer grows twice as much food as his or her parents did – using less land, energy, water and fewer emissions. To put that in context, in 1960, a farmer fed just 26 people, while today, the average U.S. farmer feeds 155 people. (Source: Farm Flavor)
Poll Finds Unwavering Trust in U.S. Farmers and Admiration for their Sustainability Practices
USDA Economic Research Service Examines Economic Impacts of EU's Farm to Fork
Field to Market Report Highlights Concerning Trends in Farm Financial Well-Being
Insight & Opinion: Dis-/Mis-Information – Difficult to Detect, but Impossible to Ignore
U.S. Dairy Advances Journey to Net Zero Carbon Emissions by 2050
USDA Updates Conservation Practice Standards
Smithfield Foods Wins Trio of Awards for Sustainability Excellence in Manufacturing
Read the November-December 2020 Newsletter:  in English    French    German    Polish    Spanish 
Did You Know?: Since 1980, American farmers have increased overall soy production by 96% while reducing soil erosion by 65% and overall land use by 35%. GHG emissions and energy use have also decreased – by 41% and 42% respectively. More about U.S. soy sustainability.

U.S. Agriculture Secretary Says Europe has Forgotten the Farm in Farm to Fork
Communicating Science: It's Not Just What You Say but Who Says It That Matters
U.S. Organic Sales Increase to Nearly $10 Billion
USSA Farmer Spotlight: Fifth-generation Farmer Kim Gallagher on Conserving Water and Keeping the Soil Alive
Leather Industry Calls for Suspension of Unfair Sustainability Score for Leather
National Institute of Food and Agriculture Invests Over $7M in Predictive Technology Research
USSA Cooperators Among Field to Market Members Making Public Climate Commitments
Video Diary: A Day in the Life of an American Chicken
Read the October 2020 Newsletter:  in English    French    German    Polish    Spanish 
Did You Know?: Alaska seafood is sustainable by law. When Alaska became a state in 1959, Alaskans wrote sustainability into their Constitution – calling for all fisheries to be sustainably managed.

Technology is Key to Feeding a Growing World, says U.S. Secretary of Agriculture
USA Rice Conservation Program Renewed for $7M
California Dairy Sector Can Achieve Climate Neutrality, Say UC Davis Researchers
Insight & Opinion: Innovation is Helping Farmers Rise to the COVID-19 Challenge
U.S. Cotton Trust Protocol Launches Nationwide Grower Recruitment Drive
USSA Farmer Spotlight: Cotton Farmer Lloyd Arthur on Maximizing Irrigation Efficiency
USFRA and WBCSD Highlight Agriculture's Role in Meeting UN Sustainability Goals
Reducing Food Loss Requires Food System Change, Finds New Report
Cargill to Advance Regenerative Agriculture Practices Across Four Million Hectares by 2030
Smithfield Foods to Become Carbon Negative by 2030
Read the September 2020 Newsletter:  in English    French    German    Polish    Spanish 
Did You Know?: Producing half a kilo (1 pound) of pork uses 75.9% less land and 25.1% less water than it did in 1960. It also requires 7% less energy. The average American household would have to stop using refrigerators to achieve the same reduction! The net result is a 7.7% lower carbon footprint.

U.S. Cotton Trust Protocol Opens Up to Brands and Retailers for First Time

U.S. Dairy Industry Aims to Be Carbon Neutral by 2050
Cyber-physical System Innovation Promises to Boost Yields
Insight & Opinion: Without Modern, Industrial Farming, Pandemic Would Have Claimed Many More Lives
Wheat Farmer Doug Goyings on Leading-Edge Precision and Conservation Practices
Enjoy a Taste of Safe, Sustainable Seafood from the U.S. Northeast
Grow Your Knowledge of Softwood Sustainability
Real Leather: Stay Different Student Design Competition Goes Annual
Climate Change is Top Priority for European Farmers Despite Covid-19
Academics Offer New Thinking to Address Economic Impacts of Covid-19 on Agri-food
View July 2020 Newsletter:  in English    French    German    Polish    Spanish 
Did You Know?: Dry beans are climate smart: they adapt to varying climates, use water efficiently, require less fertilizers, and increase biodiversity, all of which help reduce greenhouse gas emissions.

USSEC CEO Highlights Soy Sustainability at International Grains Conference
Organic Continues to Grow After a Record 2019
USSA Farmer Spotlight: Dairy Farmer Tina Hinchley on Milking Robots and Cow Comfort
Covid-19: A Silver Lining for U.S. Peanuts
Insight & Opinion: Feeding the Nation in the Time of Covid-19
Pandemic Drives Demand for Dry Beans
Federally Funded Research Critical to Keep Farmers and Ranchers Afloat
EU Consumers Are Open to Eating More Sustainably, But Lack Information to Do So
Covid-19 Impacts on Agricultural, Food and Environmental Systems
80% of UK Consumers Would Do as Much for Climate as They Have for Coronavirus
View June 2020 Newsletter:  in English    French    German    Polish    Spanish 
Did You Know?: On a national level, U.S. rice farmers are producing more with less — relying on fewer inputs to produce more rice. Achievements over the past 36 years include a 39% increase in land use efficiency and a 52% reduction in water use.

EU Champions Global Transition to Sustainable Food Systems

USA Rice Sets New Sustainability Targets for 2030
USSA Producer Spotlight: Sonny Beal, Lobsterman
Innovation Holds the Key to More Sustainable Global Agriculture
Guest Insight: Why We Fear the Food We Eat
Retailers Fail to Disclose Extent of Food Loss and Waste Emissions
University of Georgia's Alexa Lamm Wins the 2020 CAST Communication Award
USDA Video Series Shows Common Conservation Practices in Action
Demand for Organic Surges Due to Covid-19
View May 2020 Newsletter:  in English    French    German    Polish    Spanish 
Did You Know?: Leather is the best way of dealing with the high volume of hides and skins that have to be sustainably and affordably managed.

USDA Rolls Out Thirty-Year Conservation Program Plans

USDA Seeks Input into the Agriculture Innovation Agenda
Whole Orchard Recycling is a Climate Smart Sustainable Strategy for California Almonds
USSA Farmer Spotlight: Tim Keegan on No-Till Practices
and Precision Ag
Guest Insight: Hope Through Agriculture – Now More Than Ever
U.S. Dairy Has Taken 'A Gut Punch' But Will Bounce Back, Says USDEC's President and CEO, Tom Vilsack
Coronavirus Crisis Leads to Mountains of Food Waste
Introducing the Leather and Hide Council of America
U.S Cotton Trust Added to Textile Exchange's Preferred List for Sustainable Fibers
Healthy Eating Takes a Back Seat During Coronavirus but Sustainable Lifestyles Flourish
Deere to Produce Protective Face Shields for Frontline Workers
View April/May 2020 Newsletter:  in English    French    German    Polish    Spanish
If you would like to receive the monthly USSA newsletter please use the "Subscribe" feature below.
Copyright © 2021 | The U.S. Sustainability Alliance, All rights reserved.
Permission to reprint information in whole or in part contained on the USSA website is
granted
, provided customary credit is given.
The U.S. Sustainability Alliance (USSA) is a group of American farmers, fishermen and foresters who have come together to explore and share our values, regarding sustainable practices and conservation programs.
Contact Us