Research shows that consumers want to know where and how their food is grown, and they believe that their food purchases have an impact on the environment. American peanut farmers have a compelling story that will resonate with them, says Eric Coronel, Director of Sustainability at The American Peanut Council. And a new grower initiative will help ensure they have the data to support it.
Read Eric's article about the sustainability of U.S. peanuts.
The United States is the fifth largest exporter of rice in the world. And while it typically produces around 1.2 million hectares (three million acres), that figure tends to oscillate depending on a number of factors.
Peter Bachmann, USA Rice's Vice President of Policy & Government Affairs, considers what happens to commodity production when the war in Ukraine is added to the mix.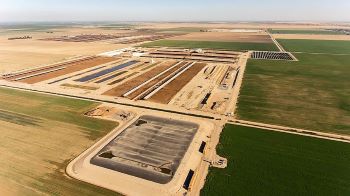 Dr. Frank Mitloehner, a professor and air quality extension specialist at the University of California, Davis, argues that despite their critics, dairy digesters work.
In California, they're reducing greenhouse gas emissions by more than 20% on the farm and, he says, dairy digesters are the best solution to reduce methane today.
Yes, California farms are not only producing milk products for the world, they're reducing greenhouse gas emissions by more than 20% on the farm and replacing fossil fuels destined for big-rig gas tanks. If the state is going to achieve its ambitious climate goals, more dairies are going to have to generate renewable natural gas with anaerobic dairy digesters.
Read more of Dr. Mitloehner's analysis of the impact of dairy digesters.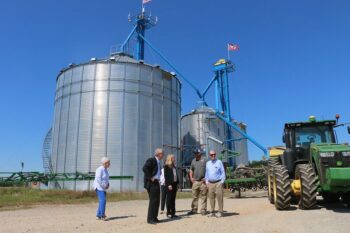 A New York Times video series that vilifies farmers as "planet-destroyers" is pure propaganda, writes fifth-generation New Jersey farmer John Rigolizzo, Jr.
"We're Cooked" is in fact half baked, starting with its ridiculous title. The videos are a smug and obnoxious attack on agriculture—a one-sided account that misleads and even lies about the business of farming. Far from being objective, these videos fail to include the views of real producers and bypass the sustainability success story of modern agriculture.
Read John's article as he puts the record straight.
by David Green, Executive Director, The U.S. Sustainability Alliance
February 2022
Animal welfare is at the center of many debates surrounding food production systems, global food safety and security. As such, governments and consumers are heavily engaged in the issue, with the latter being vocal about the need to protect animals and their concerns about welfare and environmental impact.
Just because the U.S. does things differently doesn't mean that its animal welfare practices aren't as robust as more regulated countries. In fact, according to USSA Executive Director David Green, actual practices on American farms not only address consumer concerns, but they often go further.
Read David's article for more on how American farmers prioritize animal care.
by Charlotte Moore, Head of Research, SIGWATCH
December 2021
Calls for financial institutions to divest from fossil fuels have become a cornerstone of NGO climate campaigning over the past decade. However, SIGWATCH analysis of NGO campaigning data suggests that large-scale agriculture is the next target for divestment.
Divestment campaigning is a style of campaigning employed by professional activist NGOs that calls for major financial institutions to pull investment or other financial services such as insurance from companies or sectors that they deem to be engaged in unsustainable practices.
In this exclusive article, SIGWATCH Head of Research Charlotte Moore explains more about this emerging trend, what it means for the agriculture sector and how it can mitigate the risk.
by David Green, Executive Director, The U.S. Sustainability Alliance
October 2021
Going back to the 1950s, the answer to the worst environmental disaster in U.S. history lay very much in the soil.
Since then, increasing urbanization, erosion, nutrient imbalance, intensive farming and climate change are placing huge demands on the availability and health of the world's earth. In many croplands across the world, the layer of fertile topsoil is thinning, making it more difficult to grow crops for food.
That is why conserving and building the fertility of our soils is perhaps the biggest challenge for today's agriculture. USSA's David Green explains how American farmers are rising to the challenge.
by Stephen Sothmann, President of the Leather and Hide Council of America (LHCA)
September 2021
The leather industry is keenly aware of the need to use water, which is a precious resource, more efficiently to meet legal requirements or guidelines as well as its own quest for sustainability. Thanks to new processes and technologies, the leather production industry has cut its water footprint by 37% in the past 25 years.
Leather and Hide Council of America President Stephen Sothmann charts the industry's ongoing progress, from the innovation that is reducing tanneries' water use by up to 40% to the first steps towards water-free tanning.
Read about water conservation in leather, as the leather industry makes good on its commitment to provide a slow style alternative to the wastefulness of fast fashion.
by Vanessa Kummer, Ambassador for the Farm Journal Foundation
July 2021
The record drought in parts of the United States is becoming an all-too-familiar story for farmers such as Vanessa Kummer, a soybean, corn and sugar beet farmer from Colfax, North Dakota.
Writing in CNN, she explains that the agricultural industry is often misunderstood by the general public, and has not always been credited for being forward thinking on climate change. However, she begs to differ and points out that farmers are increasingly implementing conservation practices.

Read more.
by David Green, Executive Director, The U.S. Sustainability Alliance
June 2021
America the Beautiful outlines President Biden's vision for a voluntary nationwide effort to conserve 30% of U.S. lands and waters by 2030. This is a laudable goal, but how much will change given that American farmers have been focused on stewardship of the land for decades?
The report joins the raft of 20 federal laws and policies governing land, water and air use by farmers, foresters, and fishermen. In addition, numerous state laws also mandate conservation and sustainability requirements. These laws and policies help to frame and support America's ongoing improvements to conservation and sustainability.
by Rod Snyder, President of Field to Market: The Alliance for Sustainable Agriculture
April 2021
The food and agriculture sector is facing a unique moment in time as an increasing number of companies across the value chain are setting ambitious climate and sustainability targets. Emerging leadership from the private sector has the potential to reshape our industry's approach to conservation, spurring additional investment and accelerating environmental improvements at the farm and landscape levels.
Unprecedented growth in voluntary ecosystem service markets is the clearest private sector sustainability efforts sign of this rapidly evolving landscape. In the early days of supply chain sustainability efforts, growers often expressed frustration with a perceived lack of shared value or tangible incentives, which often limited the scale of these programs. Now, there are new ag carbon programs announced nearly every week, heightening expectations around revenue opportunities for farmers along with the potential for major climate benefits.
Whether utilizing traditional sustainability programs or emerging ecosystem service markets, six principles will be key to translating the private sectors ambitions into meaningful impact.
Read Rod Snyder's views on the 6 keys to success.
by David Green, Executive Director, The U.S. Sustainability Alliance
April 2021
While the U.S. and E.U. share a common vision – to feed 10 billion people by 2050 – their views on how to get there differ.
Which is better for farmers and food security: a U.S.-style approach focused on technology and innovation or the EU's Farm to Fork strategy with its aspirational goals, which include reducing chemical use and converting more farmland to organic farming?
Whichever way you look at it, both sides of the Atlantic have much in common on sustainable food objectives despite differences in approach and production. The challenge for both sides is how to grow more food on less land, using fewer inputs, respecting water quality and quantity, improving soil health and working to mitigate climate change.
The U.S. Sustainability Alliance's David Green offers a U.S. perspective.
by Monte Peterson, Fourth-generation Soybean Farmer
January 2021
"Through my experience, and that of my fellow farmers across the world who have access to GM crop technology, there is a simple reason why we use it. It works. If it did not, then as with any tool or technology, I would not use it. No farmer big or small would continue to use something that brought no benefit. Because of insect-resistant biotech crops I use fewer pesticides than 25 years ago, which in turn reduces the amount of field work such as having to spray several times a season. I can also produce a safer crop as control over the corn borer means less mold damage, which in turn means less aflatoxin contamination."
Monte Peterson farms soybeans and corn on 1,620 hectares (4,000 acres) in Valley City, North Dakota, first farmed by his great grandfather in the 1890s. Writing in digital publication Open Access Government, he explains why he uses genetically modified crops in order to farm more sustainably and safely.
by Cami Ryan, Social Sciences Lead, Regulatory Scientific Affairs, Bayer Crop Science
November 2020
The pandemic crisis has resulted in the spread of an unprecedented amount of misinformation.
Do you know the difference between mis-information and dis-information? According to social scientist Dr. Cami Ryan, the two are inextricably linked and both come at a cost – such as in delayed or shelved innovations or diminished scientific integrity.
Read more to discover Dr. Ryan's views on how we can inoculate ourselves against misinformation and why it is vital that we do so.
by Sonny Perdue, U.S. Secretary of Agriculture
October 2020
American farmers are achieving a dramatic increase in productivity with fewer resources by harnessing innovation and technology. By producing more with less we have a chance to address all three dimensions of the sustainability challenge.
The EU is taking a different approach, one based more on "political science" than demonstrated agricultural science. This approach will stifle innovation and tie the hands of European farmers.
While we commend the EU's commitment to sustainability, the Farm to Fork Strategy as proposed is a recipe for high cost and low output agricultural production.
Putting barriers between the world's producers and consumers, discouraging innovation needed to increase production, and stifling economic growth is exactly the wrong way to meet the global food challenge.
With this strategy it appears Europe has forgotten the "farm" in "farm to fork."
Farmers must be able to utilize technology and innovation rather than be hindered by government policies that restrict growth and stifle innovation. I fear the EU is letting inaccurate public perception rather than sound science drive policy, which will prove to be at the detriment of their own hardworking farmers and the world's consumers.
As the world population continues to grow, we are all faced with the common challenge of how to produce enough food while maintaining the health of the environment. While we in the U.S. share the EU's commitment to sustainability, we disagree on how best to achieve it.
I am convinced that embracing innovation and technology in agriculture is the only way to sustainably feed the world for centuries to come.
Read more in this opinion piece by Mr. Perdue.
by David Green, The U.S. Sustainability Alliance
September 2020
Consumers are used to buying the food they want, where and when they want it. So, imagine their shock and distress when, in the early days of the COVID-19 pandemic, they were confronted with aisles of empty shelves at their local supermarket or grocery store.
Equally shocking were the scenes of vegetable farmers ploughing surplus produce back into the ground while dairy farmers poured milk on their fields.
This is what unprecedented supply chain disruption looks like. When consumers panic buy, and schools, offices and foodservice businesses close, where and how food is bought and consumed – and the type of food consumed – changes, and the food system is forced to play catch up.
That said, the pandemic also highlighted that American farmers, fishermen and all those in the food processing sectors are rightly lauded as 'essential workers' who have managed to adapt and find ways to keep putting food on our tables while protecting their own livelihoods. Innovation is one such way.
Read more about the role of technology and innovation in helping farmers overcome the challenges of Covid-19 and meet future demand.
by Hank Campbell, Science 2.0
July 2020
In November of 2019, The Atlantic asked "experts" what they would change if they could go back in time. The experts had titles like "mythographer" – no scientists invited – so it's no surprise only one response had real-world relevance. A historian at Rutgers wished agriculture had never been invented. Agriculture, that fundamental progressive achievement which made food plentiful so that we no longer spent our days foraging and could learn things and, you know, create universities, had to be undone. How out-of-touch with the world must you be when you wish to go back in time 10,000 years and re-implement periodic famine?
Fortunately, that professor has no say in American food policy, or else the COVID-19 pandemic would have ended very differently. With about 50,000,000 dead. Instead, the world has come through it with fewer deaths than we get in an average flu year. And that is because people could stay home, and that is because food was still being produced and could be delivered. And medical science advanced because we don't spend most of our days foraging for plants and grubs, like the pre-agriculture world did.
Read Mr. Campbell's op-ed about why he believes that a real world problem is the alarming amount of effort that environmental activists have spent promoting nonsense about food.
by Janine Maxwell, The U.S. Sustainability Alliance
June 2020
Farmers are used to dealing with uncertainty, forever at the mercy of the weather and fluctuating market prices. But nothing could have prepared them for the coronavirus outbreak, which transformed life as we know it almost overnight.
Consumers, accustomed to buying the food they want, when they want and where they want, were suddenly confronted with empty supermarket shelves as people stockpiled out of fear of running out. Paradoxically, on many farms, farmers were forced to dump milk and plow vegetables back into their fields. It's not that there wasn't enough food, or too much, it's that demand suddenly changed and the supply chain was forced to adapt.
Read more from this insightful article about how U.S. farmers and the food supply chain are responding to the pandemic and the lessons they have learned for the future.
by Jack Bobo, CEO of Futurity
May 2020
Preservatives, artificial food colorings, gluten, and more… the grocery store aisle can be a scary place these days. It seems like there are new stories from social media influencers every day about potent food additives or ingredients that will either kill you or make you live forever. Despite what we hear in the media and find in our Facebook feed about the dangers that lurk behind the label, the fact is that our food has never been safer than it is today.
Why is it then that consumers have never been more worried about the foods they eat? And here's another paradox: At a time when consumers have never known more about nutrition, why is it that obesity is at an all-time high?
The rise of "clean eating" and the marketing of "natural" foods has not made us feel safer. Instead, these trends leave us less certain and less confident in the food choices we make. The proliferation of new diets isn't making us healthier, it's just making us more confused.
Read more about Why We Fear the Food We Eat.
by Julie Borlaug, Vice President for Communications & Public Relations of Inari
April 2020
Julie Borlaug, Vice President for Communications & Public Relations at plant breeding technology company Inari, also the granddaughter of Dr. Norman Borlaug, the Father of the Green Revolution and Nobel Peace Prize laureate, calls on the global agriculture community to come together and share its response to the Covid-19 pandemic.
Ms. Borlaug is urging the industry to share personal stories of how it is building a safe, sustainable and resilient global agricultural system, providing hope in these uncertain times – whether that's keeping fresh produce in grocery stores or developing food safety innovations to ensure importing and exporting can continue.
Read her thoughts on why it is so important for the agriculture industry to step up in these crisis times.
Article reprinted with kind permission from Agri-Pulse
by David Green, Executive Director, The U.S. Sustainability Alliance
December 2019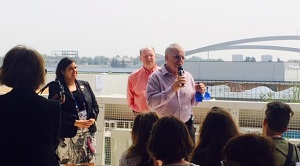 We are 30 harvests away from having to feed nearly 10 billion people. By 2050, the amount of additional farmable land needed to produce enough food for the world's growing population will be twice the size of India. And that is accounting for crops and livestock to continue the current improvements in genetics and technologies. Add to that the pressure to reduce greenhouse gas emissions (GHG), cope with climate change, manage water resources and farm sustainably, and the demand for the adoption of safe and trusted innovation in food supply is more urgent than ever.
It is fair to say that in developed economies, food is probably safer and more nutritious than at any time in history. Yet, it is also fair to say that many consumers are concerned about their food. Is it safe? How is it made? What has been done to it? And, crucially, are new technologies such as genetic modification or genome editing safe?
Read more about Something to Chew On — Feeding the World in 2050.
by Dr. Frank Mitloehner, Ph.D., Director, CLEAR Center, Professor and Air Quality Extension Specialist, Department of Animal Science, University of California, Davis
November 2019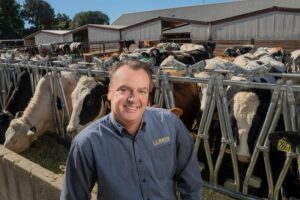 The human population will triple in our lifetime. The 2050 challenge is how to provide enough food for this growing population without depleting the natural resources we all depend on. Adding to this challenge is the fact that population growth varies dramatically between developed and developing countries. There are more people living in South and Southeast Asia than in the rest of the world combined. And this number is set to grow by 41 percent, while the population in Africa is predicted to grow even more, by 50 percent. In the Americas, population growth is fairly stable – we are not a main concern of future food security issues – and in Europe the population is expected to shrink. Agricultural productivity varies dramatically, too, with some parts of the world successfully doing more with less, while others lag behind. What is the solution?
Read more about Feeding the World: The Challenge of Our Lifetime.
by Zippy Duvall, President of the American Farm Bureau Federation
October 2019
reprinted with permission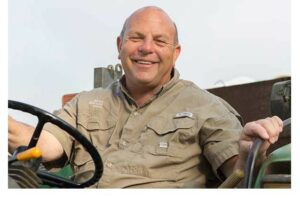 Farmers are about the long game. Responsible agriculture takes time, from tending crops and caring for livestock to growing trees and vines.
Farming doesn't come easy, but we love the land and want to pass that legacy on to the next generation. And thanks to modern farming practices and innovative technologies, our future is greener and brighter.
Farmers and ranchers face each changing season asking what we can do better. When it comes to sustainability, I'd argue we could do a better job of telling our story and sharing our successes.
As farmers, we don't get caught up in what's trending, but we are committed to doing what's right and best for our families, our land and our animals. That commitment has yielded tremendous results. I hear the phrase "climate-smart" farming used a lot these days as stakeholders gather to talk about what's next for keeping agriculture sustainable. I'd wager that most of us back home, just call it "smart farming." We do what's good for the land, our resources, our families, our communities and our businesses, and we are eager to adopt new tools and practices that help us do that even better.
Read more about The Next Chapter in Agriculture's Sustainability Story.
by Doug Winter, U.S. soybean farmer
June 2019
Understanding ag technology's significance in the sustainability of U.S. Soy may lead international customers to continue buying our products. On my southern Illinois farm, we use technology such as yield mapping, GPS, autosteer, variable rate seeding, grid soil sampling and variable rate fertilizing for the added efficiencies they offer. The benefits to the farmer using the technology often flow down to the end user, as farmers' savings add up and buyers get a sustainable product high in quality.
This piece will discuss the technology farmers currently use, how it adds value to their operations and what they can expect to see for future use. It will focus on the practicality of the tech available and what it can mean to an international buyer. The goals include understanding:
The influence ag technology has on the agricultural industry and international buyers.
How tech has evolved since its introduction to the industry.
How it can be a driver for international buyers to put preference towards U.S. Soy.
The long-term outlook of the newest technology coming to market.
Read more about How Ag Technology Attracts International Buyers of U.S. Soy.
by Pam Johnson, Iowa corn, soybean and wheat farmer
October 2018
Many of us know the huge agricultural challenge that is before us. We must feed a growing world population.  We must produce more food in the next 50 years than has been produced in the last 10,000 years so that we can feed nearly 10 billion people by 2050.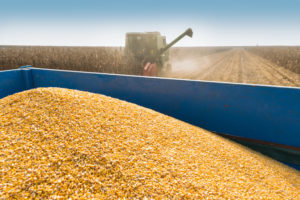 And we need to produce this food sustainably, respecting and improving our environments.
It may not be easy to grasp abstract numbers such as 10 billion people, or thirty-two years into the future.  To make it more manageable – by the time you read this sentence 10 people will have been added to the world's population. By the end of this article that number will be 1,500. If we are to provide food, feed, fiber and renewable energy for our future generations we need to act now.
How will we do this? We will grow more food on less land, using fewer inputs, respecting water quality/quantity, improving soil health, working to mitigate climate change.
I am a farmer in Iowa in the heartland of the United States. I am also a grandmother. Every day I look into the eyes of four little boys and think about their future. I am personally compelled to act, to do my small part to protect and preserve our farmland and resources for them and their children.
Whatever agricultural business we are engaged in, we can, and we must do something on a personal level to defend what it is we do and why we do it.
Read more about Science from the Field to the Benefit of the Planet: Action is NOW.
by Lisa Watson, Social Responsibility Officer at Innovation Center
July 2018
This year the Innovation Center for U.S. Dairy celebrates its 10th anniversary of collaboration, alignment and action around the topics most important to our community and those we serve. U.S. dairy farmers took a bold step in 2008 and created the Innovation Center to unite dairy farmers, dairy companies and other organizations to address pre-competitive barriers, issues and opportunities that impact the entire industry. Consumer perceptions simply don't live in silos that segregate farmers from milk processors from dairy companies – people look to the whole chain for transparency about how their food is produced.

When this voluntary organization was formed, there was a recognition that initial success would depend on momentum from the top. Board members today include farmers, CEOs and Chairs of some of the industry's most influential organizations and companies – representing more than 60% of the U.S. milk supply. And through that leadership, the Innovation Center has helped to identify and respond to issues crucial to dairy's future, including sustainability.
The U.S. dairy community is proud of its strong foundation of environmental stewardship. Because of innovative dairy practices related to cow comfort, improved feed and genetics, and modern barn design, among others, producing a liter of milk in 2007 involved 65 percent less water, 90 percent less land, a 63 percent smaller carbon footprint and 76 percent less manure than it did in 1944.
Our heritage of dairy farming and processing is one of continuous improvement and the U.S. dairy community has demonstrated a persistent effort to become more environmentally sustainable. To identify opportunities to further reduce GHG emissions and provide a benchmark for the industry, the Innovation Center commissioned a life cycle assessment (LCA) in 2008 for fluid milk that was unprecedented in size and scope. The research demonstrates the U.S. dairy industry contributes approximately 2 percent of total U.S. GHG emissions— the lowest average GHG intensity of milk production globally.
Read more about U.S. Dairy Sustainability Advancement.
by David Kostelancik, Deputy Chief of Mission U.S. Embassy Budapest
November 2017
Remarks at the Sustainable Farming Conference organized by the Hungarian Chamber of Agriculture  October 18, 2017
In the United States, "sustainability" is a cornerstone of our approach to agriculture. Our goal has always been to maintain, improve, and preserve natural resources for future generations, while enhancing the quality of life for farmers and society as a whole.
Farmers, ranchers, and foresters in the United States have implemented sustainable agriculture practices actively since the Dust Bowl in the 1930s, when unsustainable farming practices combined with a long drought caused major economic, social, and environmental devastation in our Great Plains.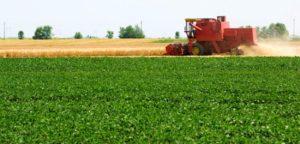 The outcome was that the U.S. Government stepped in to create soil conservation programs, resettle displaced farm families, and seek new ways to balance agricultural productivity goals with environmental stewardship and conservation.
For 80 years, U.S. Government agencies have worked with agricultural producers to make conservation improvements to their farms, ranches, and forests. These improvements help clean and conserve water, boost soil quality, and restore habitat, and also make our rural economies and agricultural operations more resilient.
But even before the Dust Bowl, the U.S. Government developed many regulations that promote sustainable practices – for example, the Lacey Act combats trafficking in "illegal" wildlife, fish, and plants, including wood products. It was first enacted in 1900 to combat the impact of poaching, interstate shipment of unlawfully killed game, and killing of birds for feather trade.
Read more about Sustainability: A Cornerstone of U.S. Agriculture
by Suzy Friedman, Environment Defense Fund
September 2017
I spent the summer meeting with farmers, commodity groups and food companies in the Midwest to discuss collaborative conservation approaches. Whether we were in Missouri, Iowa or Minnesota, water quality was top of mind.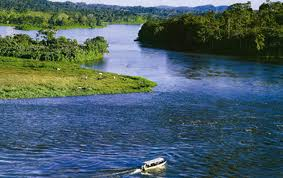 Agriculture has a large impact on water quality – the sector is the source of 70 percent of the nutrients that flow down the Mississippi River and cause dead zones in the Gulf of Mexico.
Farmers have made big strides on implementing and scaling conservation measures to improve water quality and agriculture's overall environmental footprint. Unsung heroes like Tim Richter, Kristin Duncanson and Denny Friest are constantly fine-tuning nutrient and soil management with new efficiency tools, finding better ways to implement cover crops or reduce tillage, installing wetlands and buffers, and introducing new crops into their rotations.
They aren't the only ones.
Read more about Improving Water Quality is a Shared Responsibility.
by Eve Turow Paul, Author and Consultant
April 2017
"Sustainability" is not just the latest buzzword — it's a new cultural value. While debates about climate change fill political airwaves, there's a young generation of folks eagerly buying organic goods, installing solar panels and limiting their use of plastic bags and water bottles. I'm talking about Millennials and Generation Z.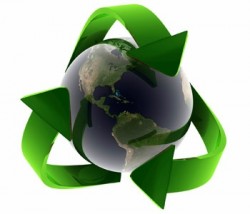 For those born after 1980, news has shifted from the effects of hairspray on the ozone layer to maps tracking the eventual flooding of coastal cities. At the same time, "green" options at the corner store have become more common, along with organic and biodynamic foods in the grocery aisles. People talk about offsetting their carbon footprints and tracking water usage. Sustainability has become a way of life, a value system to live by.
A 2014 survey by the Glass Packaging Institute found that "Millennials feel they have more at stake than any other generation when it comes to matters of health and the environment." As a generation, the survey found, those ages 21 to 35 were "more likely than any other age group to be concerned about serious environmental issues, but also feel that they can make a difference through lifestyle changes that can add up to benefit the environment."
Dominating Millennial worries are the issues of climate change, protecting natural resources, and growing landfills. "Over 80 percent of Millennials say that being eco-friendly improves their quality of life, and three-fourths actively look for changes they can make in their home and lifestyle to be greener," the report states.
Read more about Sustainability Is Here to Stay.
by Suzy Friedman, Environment Defense Fund
December 2016
Risk is an amazing motivator. Nobody likes feeling vulnerable – not people and not corporations. Entire industries are built around managing risk – insurance, re-insurance, diverse fields of consulting and more. Despite this fact, many companies are not facing up to a source of growing risk to their own businesses: the risks of not addressing sustainability.
In fact, the theme of this October's World Food Day is "Climate is changing. Food and agriculture must too." A report by Accenture in 2015 highlighted that supply chains in many nations, including the US, China, and Italy, are vulnerable to climate change.
Yet the world is relying on food and agriculture supply chains to produce much more food than they are today. The United Nation's Food & Agriculture Organization estimates that agricultural production must rise by about 60% by 2050 in order to feed a larger population. We must meet this production need while addressing the very real problems created by agriculture's environmental footprint. Agriculture already occupies almost 40% of the world's land, consumes 70% of global freshwater for irrigation, and contributes one-third of global greenhouse gas emissions.
Read more about The Supply Chain: A New Opportunity for Business and Environmental Resilience
by Dr. Jayson Lusk, Oklahoma State University
November 2016
Excerpt: We largely delivered on the hopes of the 1970s to satisfy the growling stomachs of a growing world, primarily through innovation and technological development. Yet, there remain concerns about climate change, water quality, obesity, animal welfare, sustainability, and more. While there is plenty of room in the food system for smaller and more "natural" forms of agricultural production that aim to meet consumer demands and address these challenges, as our history shows, agricultural research, innovation, and entrepreneurship have also vital roles to play. Even if we choose to eschew technological progress in some areas of food and agriculture, we ought to at least leave the door open for innovation to address future food problems, even if it isn't the complete solution.
A more optimistic, sustainable and hopeful food future is one where people are empowered to use creativity, intellect, and determined experimentation to solve today's problems and fashion the type of future they desire. It is a future where scientists and farmers are free to innovate, and where consumers are free to adopt (or not). Not only is technological progress, practically, a way to meaningfully impact our food problems, but there are strong ethical reasons to support and perhaps even fund technological development in food.
Read more about Technology, Sustainability and Food Security.
by Ronald Hiel and Pascal Kuipers at Schuttelaar & Partners, the Netherlands
July 2016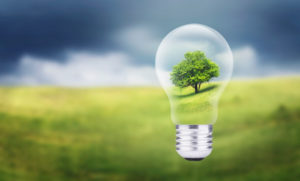 'We do not inherit the land from our ancestors; we borrow it from our children.' 
Neither Europeans nor Americans with any sense of sustainability could possibly disagree with this slogan, printed on a postcard issued in 2015 by the U.S. Sustainability Alliance. Despite this consensus, there are differences in the pace and approach of sustainability assessment on both sides of the Atlantic. The time is right for a shared interest in converging both approaches.
In the historically fragmented old world, agriculture was the backbone of the creation of a common political and legislative framework currently known as the European Union. Today, the EU's Common Agricultural Policy whose origins date back to the 1950's, is still impacted by fragmentation. Within the current 28 EU member states, agriculture is characterized by a diversity of farm sizes, agricultural structures, production practices and competitive abilities. A common policy has to appeal to all, so the European Commission needs to take every member's interest into account when designing this policy.
Compared to Europe, U.S. agricultural policy is rooted in more homogenous soil. As such, agricultural programs designed on a federal level at the U.S. Department of Agriculture (USDA), apply to all states. In the U.S. the government has a stronger impact on the way agro-environmental programs are run. The European Commission on the other hand, needs to give member states more leeway within their territory in the implementation of the agricultural guidelines it established.
Read more about Streamlining Sustainability in Agriculture Across the Atlantic.
by Robert Blood, SIGWATCH
June 2016
It is impossible to talk about sustainability without involving campaigning organizations or NGOs. Thanks to sustained levels of campaigning, especially by groups in the environmental arena, there is now hardly a major company operating today that is not taking seriously the notion of reducing its environmental impact and trying to achieve more ethical production systems. From the international NGO networks such as Greenpeace and Friends of the Earth to national and local groups such as Générations-Futures in France, NGOs have played a major part in establishing 'sustainability' as a defining characteristic of premium food retailers and brands.
How much have NGOs influenced the sustainability of food production and supply? Has their influence been positive or negative? See here for an analysis by Robert Blood of SIGWATCH.